Some users seek to be the first to use Windows 10 feature updates, cumulative updates and driver updates via Microsoft's Windows Update. If you just want a stable system, don't go clicking "Download and install" button under the new "Optional updates" section for Windows 10 because you may unwittingly download drivers that you don't need.
With a cumulative update in August, Microsoft introduced a new feature called "Optional updates" and it shows up only when updates are available.
With optional updates page, Microsoft said you can quickly and easily download and install drivers and monthly preview updates if you need them.
After Microsoft retired the automatic driver updates support in Device Manager last month, all your drivers can now be found and installed via this new optional updates screen rather than going into Device Manager.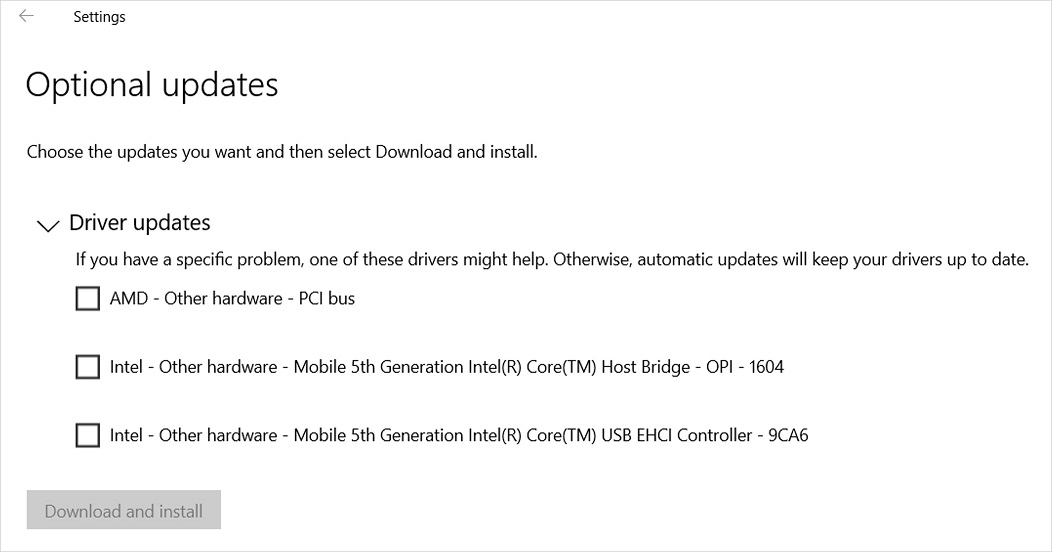 This page also offers unwanted drivers and if you don't pay attention, you may download a driver that you don't need—even if you were simply hoping for fixes.
Last week, Microsoft further expanded the reach of the optional updates and the company has started pushing a bunch of drivers from Intel. If you check for updates and go to optional updates screen, you will find a long list of old drivers that could negatively affect the performance of the system.
In other words, you really need to be careful when you're selecting and installing drivers using the optional updates screen.
Microsoft said that users should use the feature only when they have a specific problem. Otherwise, you should consider grabbing updates from your manufacturer's site or wait for automatic driver updates.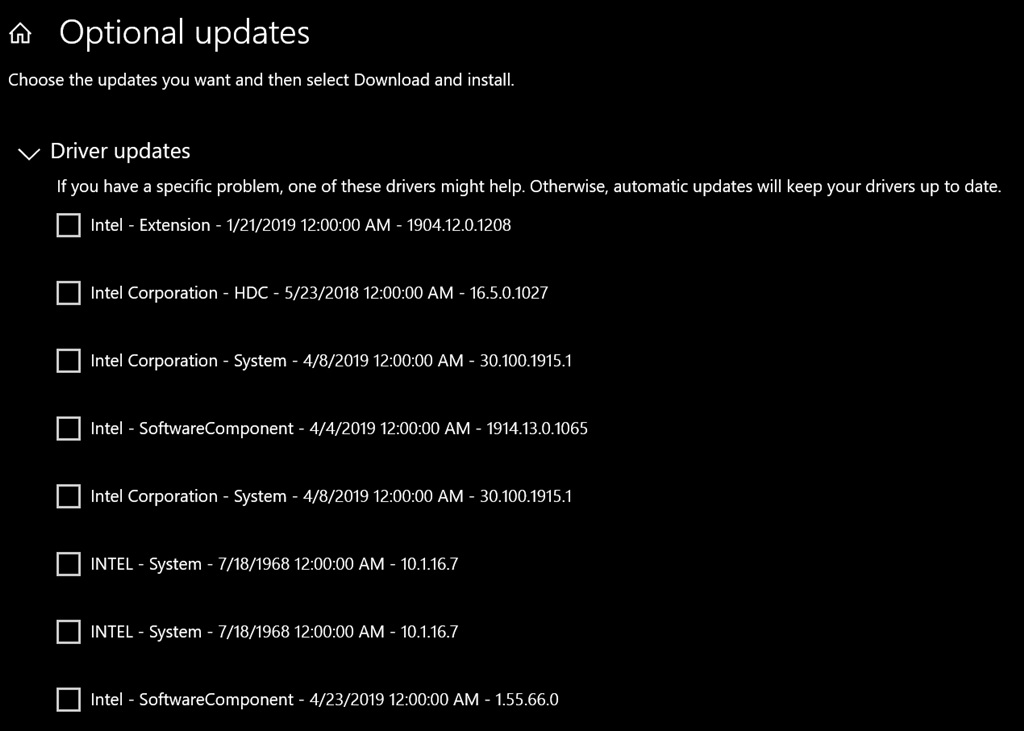 If you see driver patch listed as "Intel – System" with a release date of 1968, you should avoid it if the current driver version is newer than the one displayed above.
Likewise, you should also consider skipping Wi-Fi, printer or Bluetooth driver updates if you don't have any issues or problems.
The problem with these so-called driver releases is that they're outdated and may introduce new problems or upgrade blocks. In 2018, for example, Microsoft issued a driver patch that caused audio issues for some users.
This is because when you do driver updates via the optional updates screen, your drivers are actually downgraded to an old or OEM-locked version. Old drivers are often not compatible with apps and Windows 10 features updates. In addition, OEM-locked drivers could also prevent you from loading the latest drivers from Intel's website.
The best option to download and install compatible drivers is still the manufacturer's tools or websites.
The post Don't use Windows 10's 'Optional Updates' if you want a stable system appeared first on Windows Latest