After abandoning original and old Edge browser for Chromium, Microsoft has committed several changes to improve the open-source platform on Windows 10. Since Chromium is open-source, changes made by Microsoft will help Edge and other browsers such as Chrome.
In July, Microsoft found a way to fix Chrome's annoying notifications behaviour by fixing a bug where Google's browser won't open the correct page when you click on a notification in Windows 10 Action Center.
Later, Microsoft also discovered new methods to reduce both battery and memory consumption of Google Chrome.
Microsoft is now working on improvements for Chrome's tab retention feature for tab restoration purposes.
When your browser closed or crashed accidentally, Google currently allows you to restore your tabs and their session. The feature works well and you can easily restore the tabs most of the time without data loss, but the problem with this whole approach is that the restoration process is not always reliable.
Thankfully, Microsoft is aware of the reliability issues. In a commit, which was filed in September, Microsoft has detailed the new changes to the tab retention architecture to improve its performance.
With the new change, Chromium will be able to store N number of session files instead of being limited to two. Once implemented, this approach could reduce the data loss when the browser crashes or system reboots.
Furthermore, Microsoft believes the feature could also increase the usability of tab restoration, as it will allow tabs to remain stored for a longer period of time and the variable number of files to be stored for each session type.
"This helps improve the longevity and usefulness of tab data from tab restoration," Microsoft said.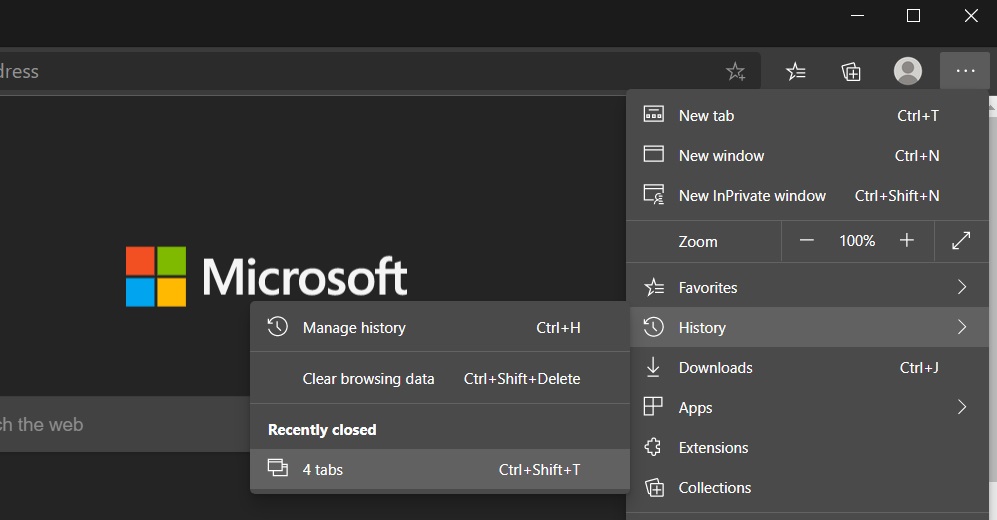 Microsoft also noted that their new feature will reduce data loss when users accidentally close their session without restoring important tabs from their previous session.
In addition, this will be still exposed in the 'Recently Closed' menu of Chromium browsers, such as Chrome and Edge.
It's worth noting that tabs in a private browsing window (incognito) cannot be retained or recovered using the tab restoration process. These changes will only apply to normal windows and tabs.
The post Microsoft's next Chromium update will make web browsing reliable appeared first on Windows Latest