Microsoft will begin rolling out an upgrade for Microsoft Teams that will make the experience a whole lot engaging. For the users of the collaboration tool, Microsoft is working on a new polls feature that will help you conduct engaging and productive meetings or classes.
Polls for Teams meetings is a new feature that aims to make polls discoverable and seamless before, during, and after the meeting.
The new Polls experience is powered by Microsoft Forms (alternative to Google Forms), and it will allow presenters or educators to evaluate polls in Microsoft Teams meetings. The feature is aimed at both organizations and education institutes.
With the new Teams integration, Microsoft is hoping to turn passive listeners into active participants.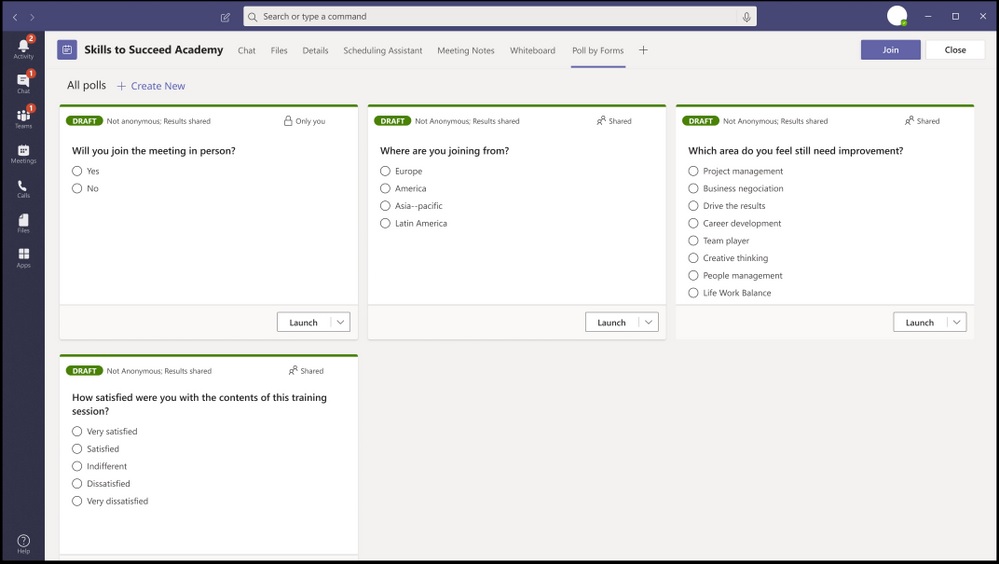 Presenters will be able to create these polls and access them in one place under a tab in the Teams meetings. The feature is also good for quiz competitions within Teams meeting and attendees can launch polls from mobile, web, desktop.
Once the poll is published by the presenter, it will appear in the meeting chat and it will also show up as a notification on respondents screen.
Microsoft Teams on Windows 10 will also allow users to submit answers anonymously and the results will be updated in real-time. Respondents can follow up after the meeting to respond to a poll if the poll has not been closed.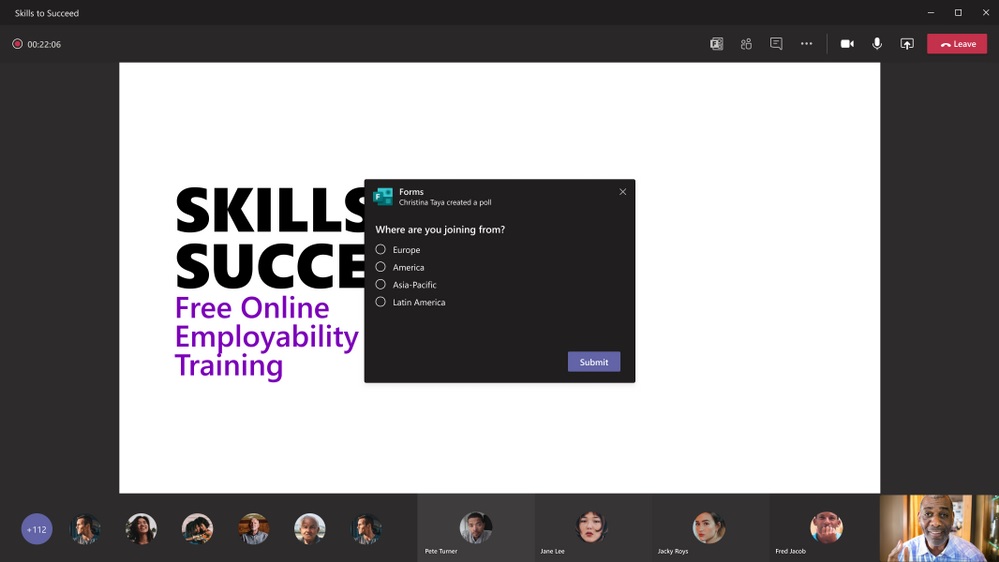 According to a new roadmap, the new polls integration in Microsoft Teams will begin rolling out to the public in November. The feature would be easily discoverable to presenters and accessible via the new polls tab.
Next month, Microsoft Teams will also receive a new interface for the file sharing experience and users will be allowed to share links with anyone or they can also set specific access permissions for each attendee.
The post Microsoft Teams to become a whole lot engaging with new feature appeared first on Windows Latest