A lot of people won't get back into the office or university before summer 2021. The foreseeable future is likely to include a lot more video meetings and Microsoft Teams is now getting another new feature next month that will improve the existing Together mode.
Microsoft Teams already comes with an interesting feature called "Together mode" to make those video meetings more productive by improving the way we react to other people in a meeting.
The Together mode in Microsoft Teams applies a virtual background and it also allows you to see yourself and everyone else as if they were together.
While Microsoft Teams puts you and your co-workers or attendees in a virtual room together for better interaction, it's still missing the ability to change the appearance of the background.
In a new roadmap update, Microsoft has confirmed that Together mode scenes feature will begin rolling out to users in November. The new 'scenes' feature allows you to change the auditoriums and conference rooms, and even enable a coffee shop-like environment in your meetings.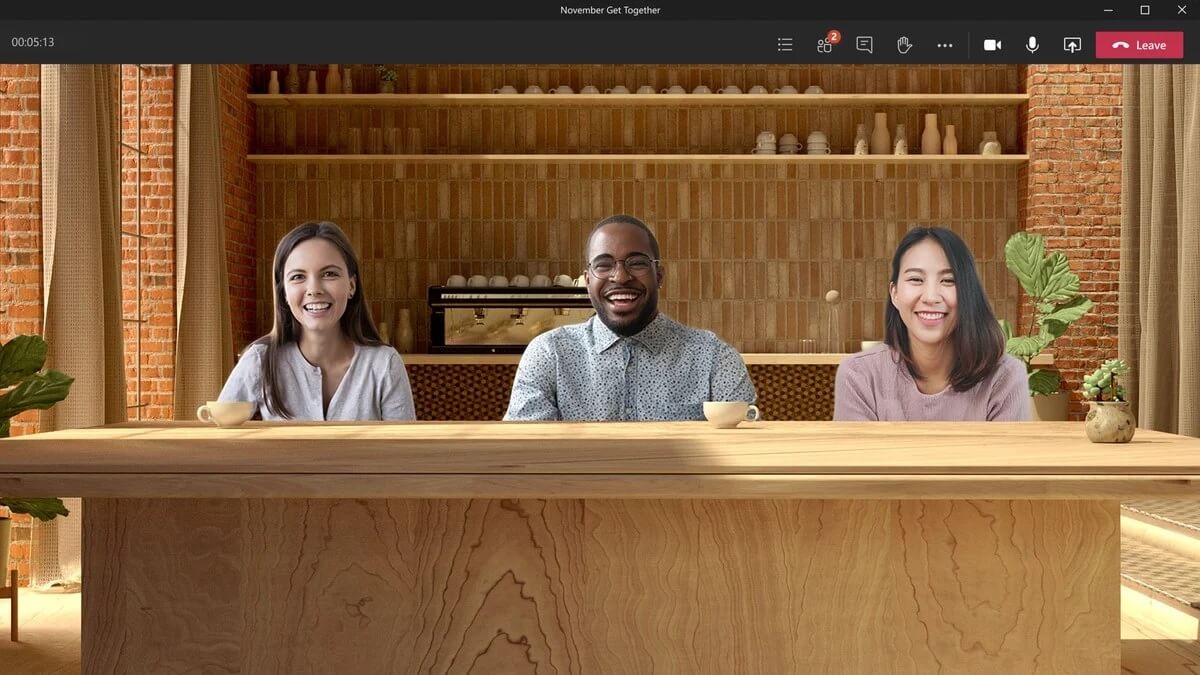 Once enabled, you will feel like you're sitting in a coffee shop, conference room or a classroom with everyone else in the meeting. With the upcoming Together mode scenes feature, Microsoft plans to make it easier for meeting participants to be able to collaborate in a familiar environment.
It's working noting that Microsoft is working on new meeting layouts to further improve the together mode and presentation experience in Teams.
In the November update, Microsoft will also allow more than 1000 participates to interact in the meeting chat. Currently, Microsoft allows only 300 users in the meeting chat.
In addition, the company said it's finally making join links easily accessible when organizers are unable to get back to their own scheduled meetings.
The post Microsoft Teams new brilliant 'scenes' feature is arriving next month appeared first on Windows Latest