Windows 10 Mobile platform has been discontinued, but existing Windows Phones are still enough powerful to test new Windows 10 on ARM features, including x64 apps emulation.
Way back in 2019, reports suggested that x64 emulation is coming to Windows on ARM, but it got pushed back a bit. In November, Microsoft confirmed that 64x emulation support will be finally included with the next version of Windows 10, which is expected to launch in the spring of 2021.
Windows 10 on ARM was first announced in 2016 without the ability to run x86 apps in emulation. There was no immediate plan to support x64 apps, but as more users wanted Microsoft to address the 'app gap' in the Windows Store, x64 apps emulation finally arrived with Windows 10 Insider Preview Build 21277.
After the release of this preview update, independent developers have now managed to get x64 desktop apps to run on an old Lumia device via emulation in Windows 10 for ARM.
For those unaware, there's a passionate Windows Phone community that modifies Microsoft's mobile devices to run a full version of Windows, such as Windows 8 and Windows 10 on ARM.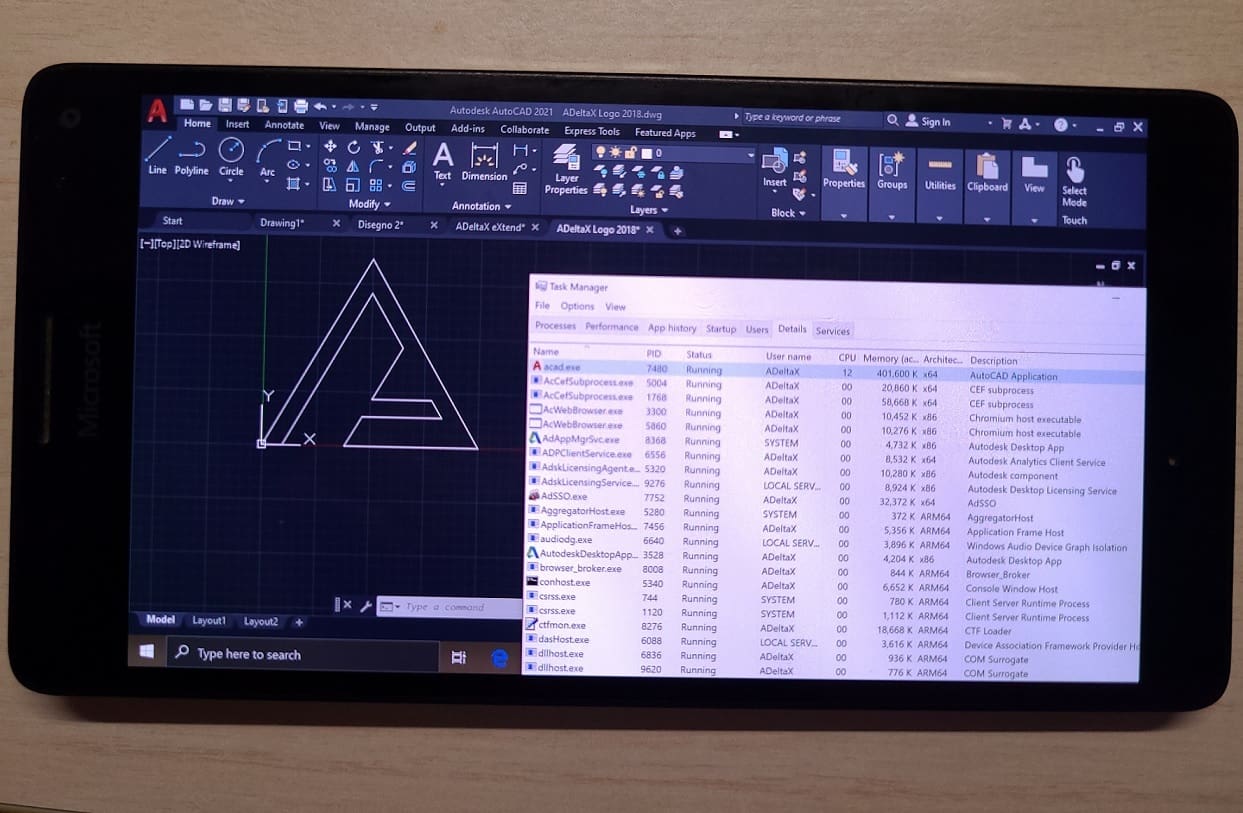 x64 emulation is the latest project they've pulled off. As you can see in the above screenshot, it's possible to run desktop apps via emulation and landscape mode is also supported.
Desktop apps on Windows Phones look pretty good and they work very well, but it's not a practical solution. This is because smaller areas in desktop programs cannot be accessed using the smartphone touchscreen.
However, it's still nice to see developers accomplish feats like this and it's also possible that Windows 10 on ARM will arrive on Android phones in the near future.
It's all thanks to Windows 10 ARM, an operating system which has been optimized for ARM-based processors, such as Samsung Exynos and Qualcomm Snapdragon.
The post Developer brings x64 desktop apps to Microsoft Lumia 950 XL appeared first on Windows Latest