Microsoft Update Health Tools appears to be rolling out to users as part of Windows 10 KB4023057, which is a mandatory update for all versions of the OS. It is regularly re-released by Microsoft, especially when a device is reaching the end of support period or a big feature update is around the corner.
In the last week of February, Microsoft again started pushing KB4023057 and the company said that it includes "includes reliability improvements to Windows Update Service components".
KB4023057 was first released for April 2018 Update (1803) and all older Windows 10 versions in 2018, and it added improvements to Windows Update reliability. The update has been re-issued several times with support for new versions of the operating system.
Microsoft has now confirmed that KB4023057 is rolling out to Windows 10 version 20H2, version 2004 and older versions. It is supposed to remove the upgrade blocks, modify Registry, change network and Windows Update settings to enforce feature updates.
Interestingly, some users have noticed that the KB4023057 update also contains a new DLL file, which is for "Microsoft Update Health Tools".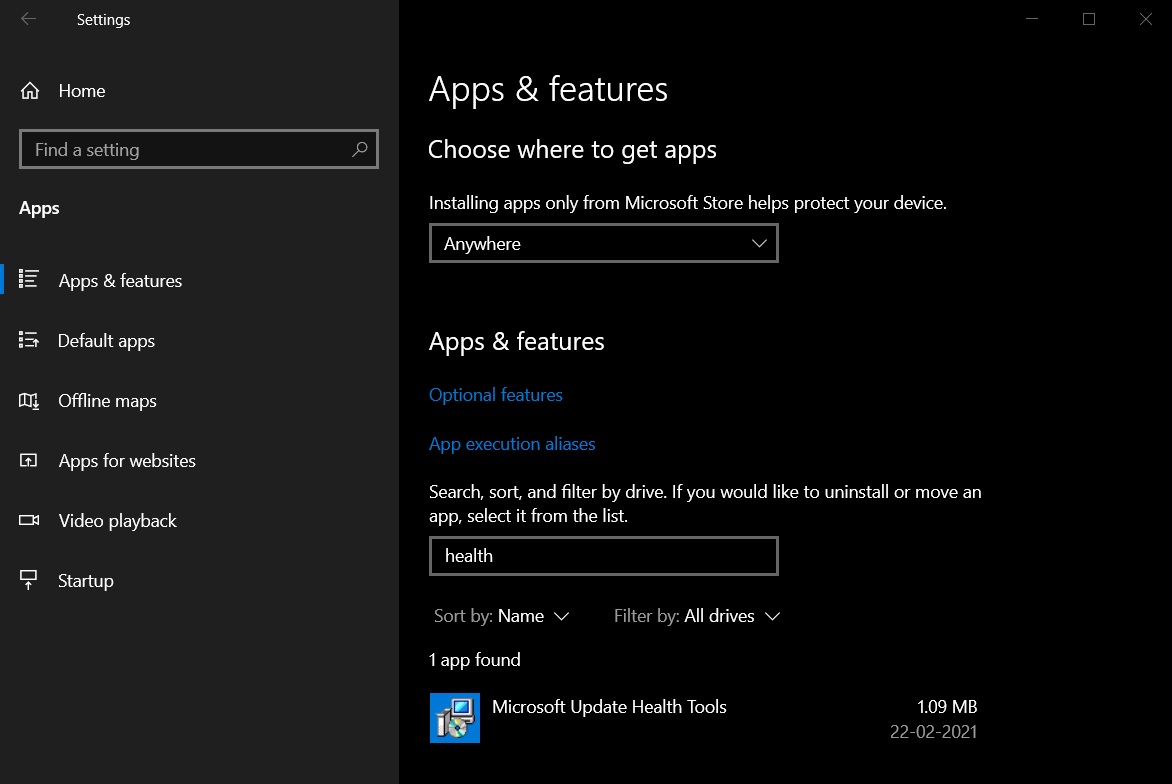 What is Microsoft Update Health Tools?
Microsoft Update Health Tools will reset your network settings, clean up your Registry keys, repair disabled or corrupted components, free up disk space, and reset the Windows Update database when something is "preventing updates from being installed successfully".
Microsoft Update Health Tools is designed to run in the background only when it detects problems with the Windows Update service.
Note that 'Microsoft Update Health Tools' is not a new software and it was first published by the company last year. It is now rolling out to more users with Windows 10 reliable update KB4023057.
How to check if Microsoft Update Health Tools is installed
To check if Microsoft Update Health Tools is installed on your device, follow these steps:
Open Settings.
Click on "Apps".
Under "Apps & Features", search for "Microsoft Update Health Tools".
As of this time, it seems to be limited to a small number of users.
It's also worth noting that Microsoft had accidentally deployed this update with an unsigned DLL file, which was getting blocked by Microsoft's own Defender Exploit Protection.
After users flagged this behaviour, Microsoft published a properly signed version of the DLL for Microsoft Update Health Tools.
The post A Windows 10 update is installing Microsoft Update Health Tools appeared first on Windows Latest