Today, Microsoft is making a major change to the way Wikipedia looks and works in Microsoft Edge. The new Wikipedia experience is part of the browser's existing "Immersive Reader" mode, which strips the website's sidebar and non-essential elements to display text in a clean format.
All Wikipedia pages (55+ million) now fully support Immersive Reader in Edge. The new impressive reading experience is still rolling out and it also comes with a quick way to navigate the pages with 'Table of Contents'.
As you can see in the screenshot below, you can now click on the "Table of Contents" icon to open the navigation pane on the left side of the window. This will allow you to quickly navigate between sections of the page and you can close the pane anytime by click on 'X' button.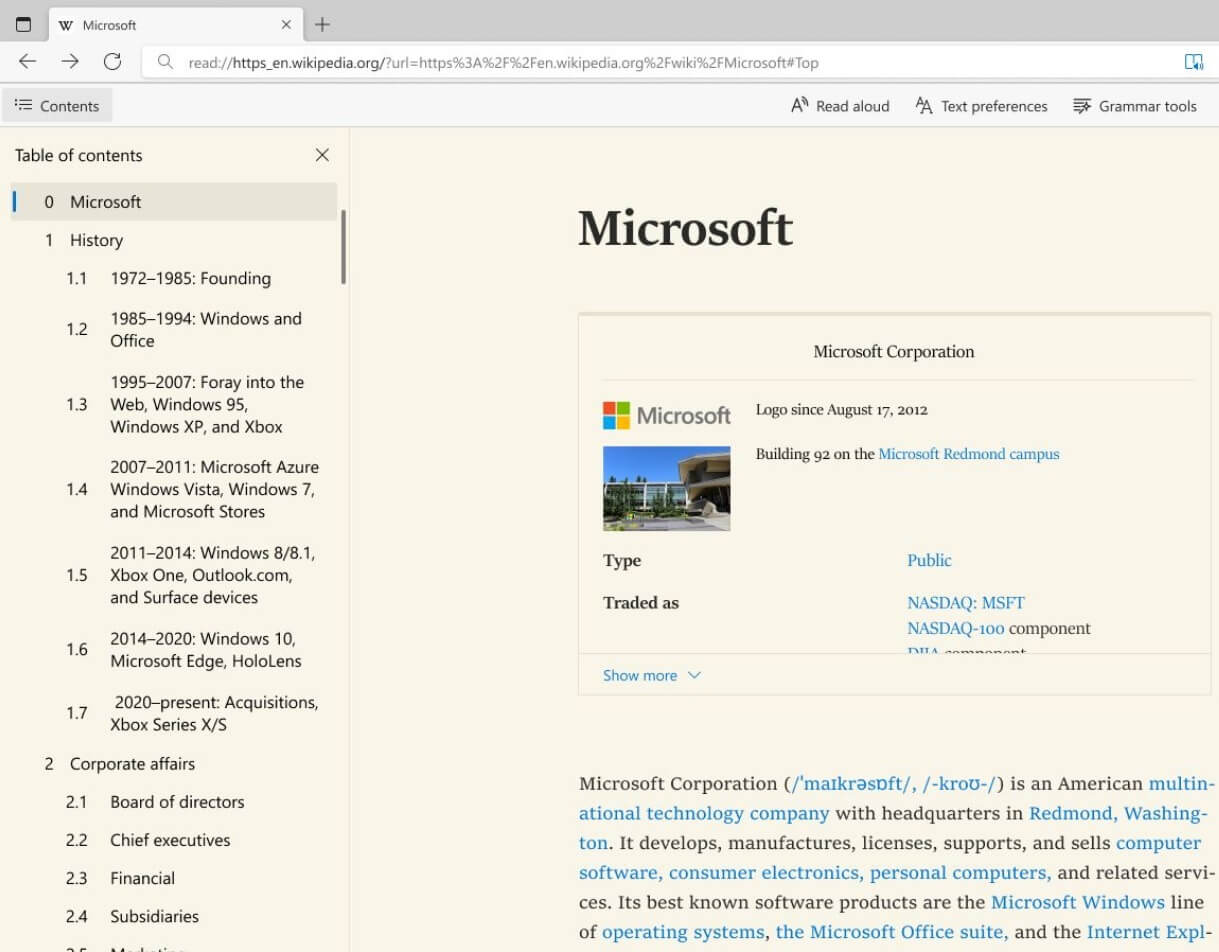 Microsoft is also introducing a new feature that will allow you to collapse data tables as you read. For example, after the update, you can hide the non-essential tables to focus on other important data tables.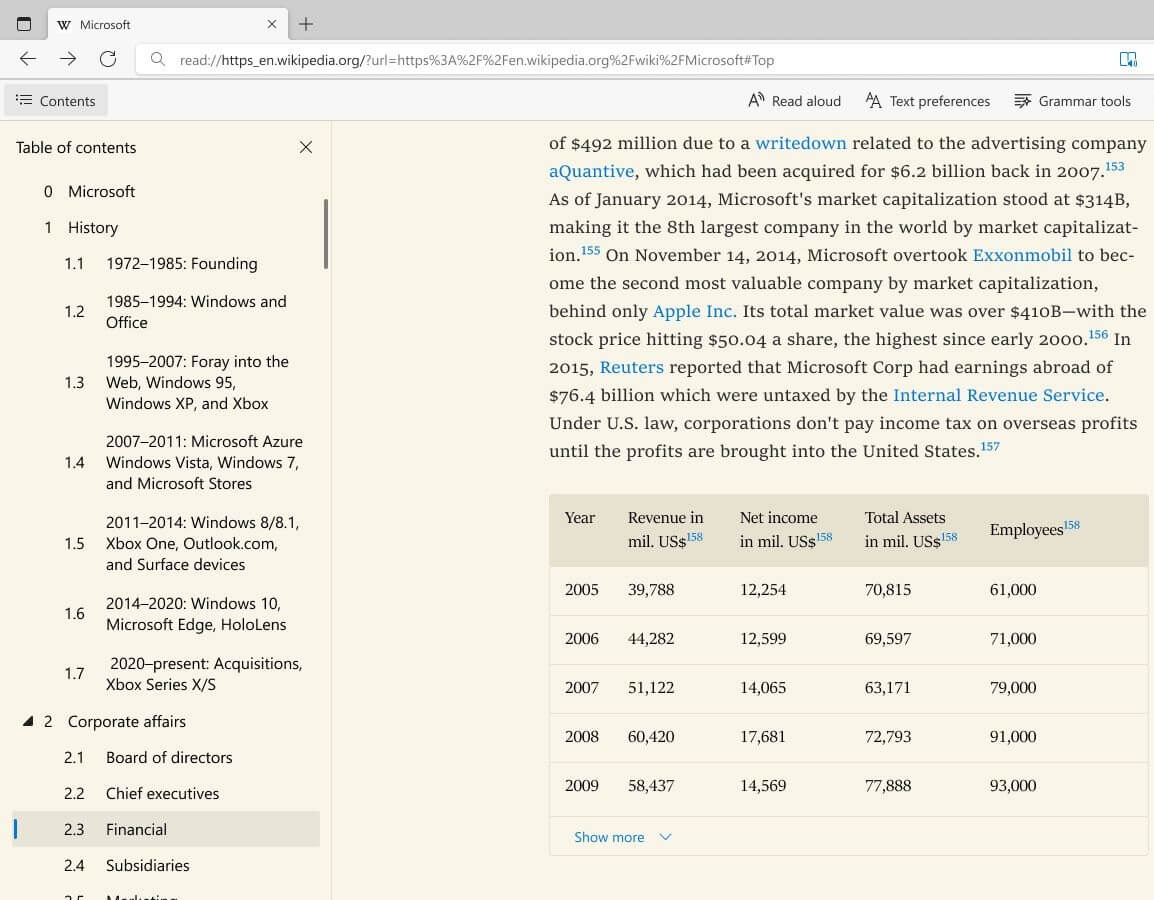 For long data tablets, Microsoft Edge in Immersive Reader mode will only display the first few rows. If you want to see the complete table or the rest of the rows, you would need to click on the "show more" button, as shown in the above screenshot.
How to test the new Immersive Reader in Edge
Like every other Chromium browser, Microsoft Edge has multiple release channels to test new features and improvements before they reach end-users.
Currently, this new immersive reader update is rolling out to select users in the Canary Channel.

If your browser is included in the first batch of A/B testing, you should be able to open Wikipedia pages in Immersive Reader by clicking on the 'book and speaker' icon in the address bar.
In addition to these changes, Microsoft is also working on a new 'Shared Links' experience for Edge, which is expected to improve your workflow, especially when your device is connected to Microsoft 365.
The post Microsoft Edge is getting a new immersive reader for Wikipedia appeared first on Windows Latest