If you're still running Windows 10 version 1909, version 1903 or older, you may have already noticed a new message in your system tray: Your version of Windows 10 will reach the end of service soon.
According to Microsoft, support for Windows 10 version 1909 ends on May 11th, 2021, and as that date approaches the company is keen to convince users to upgrade to Windows 10 May 2020 Update or October 2020 Update.
To upgrade users to the most recent version of Windows 10, Microsoft has now started to display a notification that reminds users about the end of the service period. The pop-up message will apparently appear in the system tray and it can be dismissed, but it will show up again if you don't upgrade.
"Your version of Windows 10 will reach end of service soon. Click to download a newer version of Windows 10 to stay supported," the notification reads.

But there's a catch – in some cases, you just can't click on the notification and download the newest feature update.
Microsoft may have stopped blocking the May 2020 Update / October 2020 Update for nearly all configurations, but the feature update is still not being delivered to some of those machines due to unknown safeguards and compatibility issues.
Microsoft has added a notification that will inform users if their PC isn't ready to receive the latest upgrade from Microsoft.
As spotted by one of our readers, the message tells the user: "The Windows 10 May 2020 Update is on its way. Once your device is ready, you'll see the update available on this page".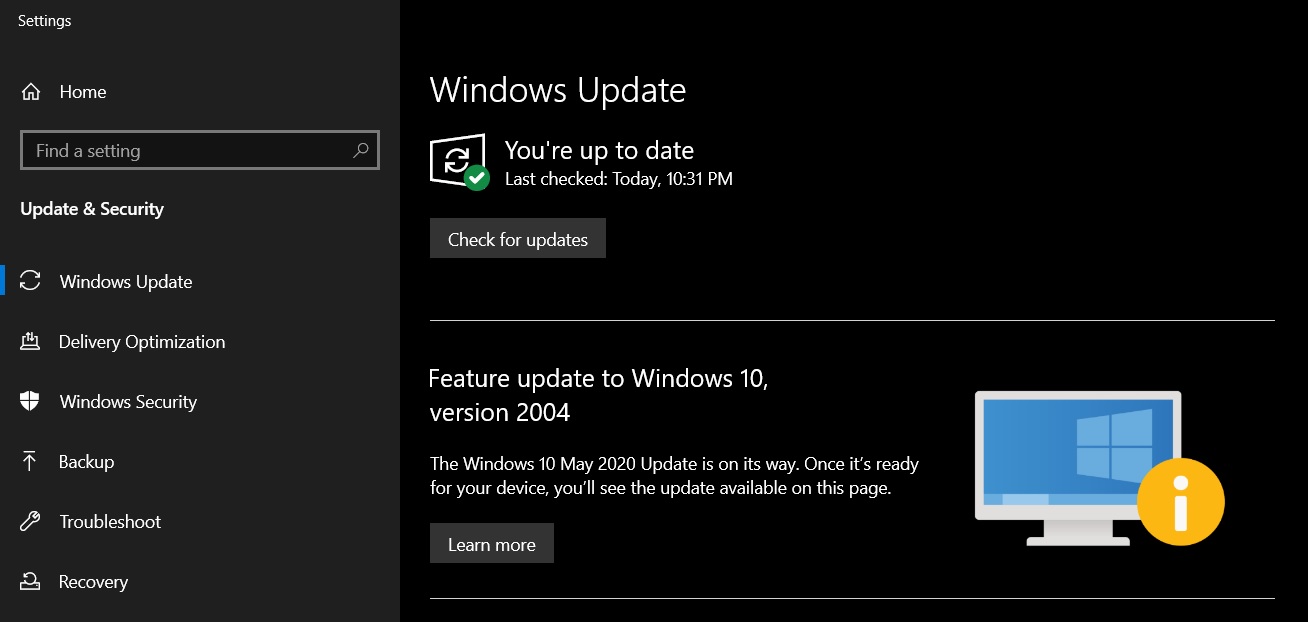 Unfortunately, the message doesn't give any details about "compatibility problems" or safeguards blocking Windows 10 May 2020 Update and other updates.
If you don't see the option to install the feature update, or you are having difficulty with Windows Update's vague messages, you can always update your device manually.
Fix "Your version of Windows 10 will reach the end of service" error
To remove the alert "Your version of Windows 10 will reach the end of service" and upgrade to the latest version, you can use the Update Assistant tool, which basically allows users to perform an in-place feature update through a wizard-based process.
The tool downloads the entire OS package (version 20H2) and it will initiate the standard installation process instead of using Windows Update settings. Remember that your update could still be blocked if there are major compatibility issues.
To get started, head to the download page on Microsoft's website and click on the Update button, and then launch the Update Assistant tool, as shown in the below screenshot.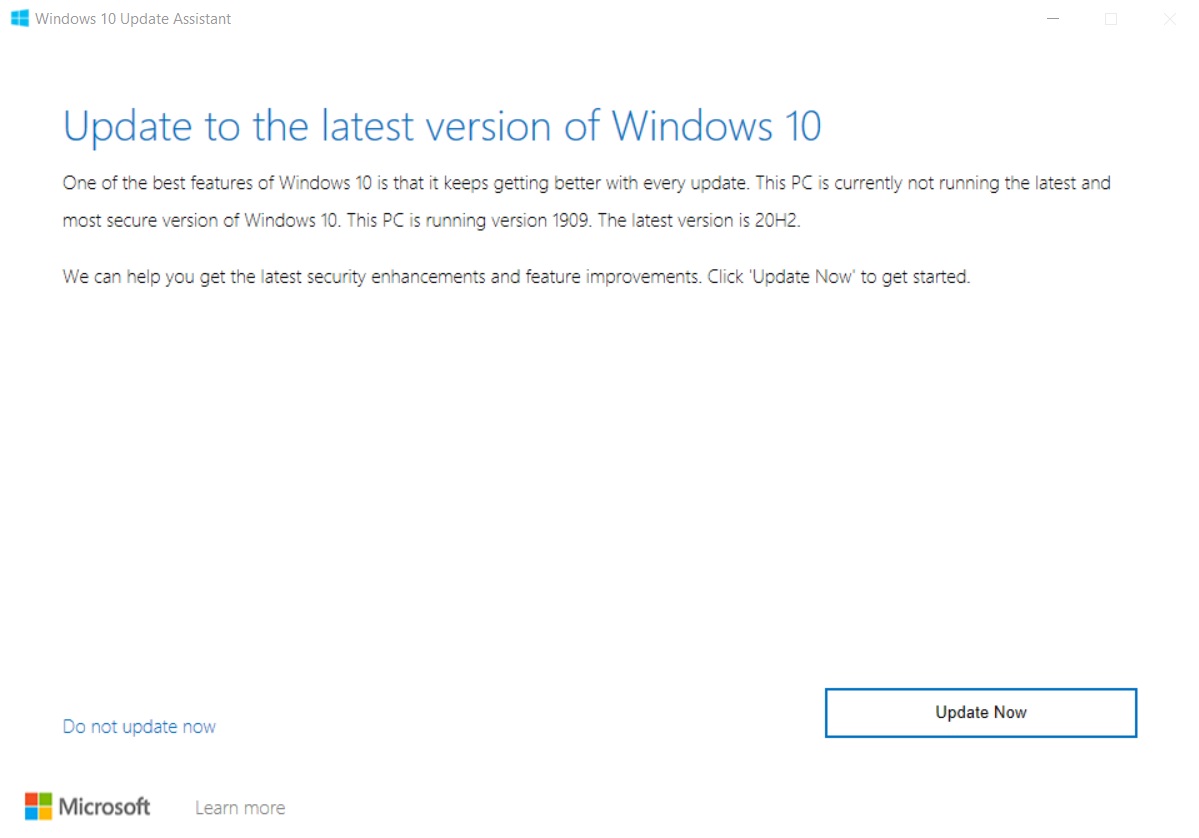 If the Update Assistant tool fails, you can also download the Media Creation Tool from the same Microsoft's website or try your luck with the media images (ISO).
The post Microsoft begins warning Windows 10 v1909 users of its imminent death appeared first on Windows Latest