Earlier this year, Microsoft made a notable change to Windows 10's flagship multitasking feature "Windows Timeline". In the preview builds, Microsoft has already disabled support for Windows Timeline activity history. It appears that Windows 10 October 2020 Update is also losing the feature in July.
Windows Timeline was originally added to Windows with the Fall Creators Update in 2018, and it allows users to manage their activities on their machine. Timeline is part of Windows 10's Task View feature and it uses cards layout to allow users to quickly re-engage with apps across Windows 10 and Microsoft services.
In a new support document, which was updated earlier this month, Microsoft says that users on Windows 10 October 2020 Update won't be able to upload new activity in Timeline if they use a Microsoft account.
Microsoft is now restricting Timeline activities to local machine only for the general public and the future of Timeline is uncertain. Previously, this change was limited to the preview builds of Windows 10 version 21H2.
"Starting in July 2021, if you have your activity history synced across your devices through your Microsoft account (MSA), you'll no longer have the option to upload new activity in Timeline," Microsoft noted in a new support document, which was published earlier this month and discovered by us over the weekend.
Windows Timeline's cross-device sync ability was once dubbed "Pick Up Where You Left Off" and Microsoft's broader plan was to sync activities created on one device with another PC or mobile device using Cortana and other services like Microsoft Launcher.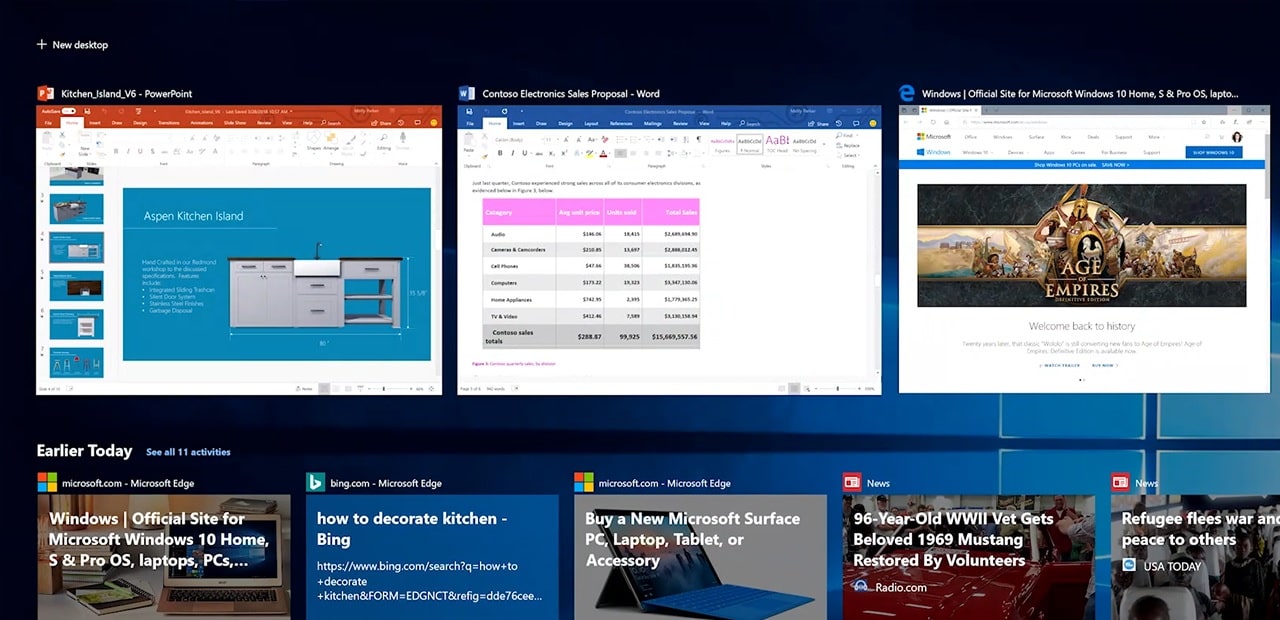 On Android, Timeline syncing was possible through the Microsoft Launcher app, but as we reported in 2020, the Timeline section was removed from the Launcher.
While the cross-device sync feature is going away, Microsoft has clarified that it is not removing the Timeline interface in Windows 10 and the cross-device sync feature will work for those with AAD account (enterprise configurations)
"You'll still be able to use Timeline and see your activity history (information about recent apps, websites and files) on your local device. AAD-connected accounts won't be impacted," the support document reads.
"Timeline and all your local activity history still remain on Windows 10," the company explained.
The AAD refers to enterprise and education customers with an AAD account.
The post Windows 10: Microsoft will restrict Timeline feature for everyone in July appeared first on Windows Latest