With Windows 11, Microsoft is taking steps to improve the experience for those who utilize two or more monitors/displays.
When you use two or more monitors with Windows 10, you may have encountered a problem where open programs or tabs get moved to a different location of the monitor or crammed onto a single display.
This display problem is understandably frustrating and it has been flagged as an issue by a lot of users on the Feedback Hub. Fortunately, as spotted in the leaked build of Windows 11, Microsoft has introduced a new feature that will allow the operating system to remember window locations based on monitor connection.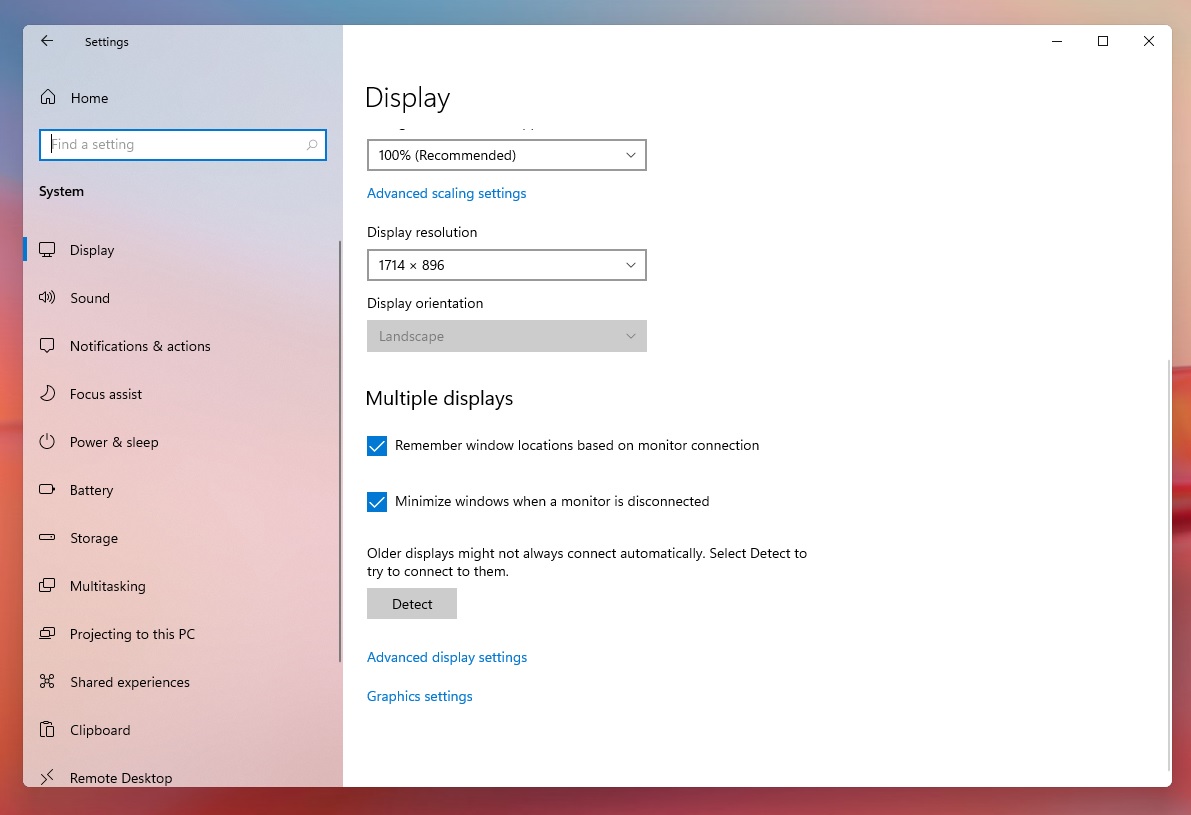 If you download and install the new version of Windows when it launches later this year, then you'll have access to new display controls, and your multi-monitor problems will be completely fixed.
This problem is a result of Rapid Hot Plug Detect (Rapid HPD), which impacts DisplayPort multi-monitor and affects tabs and programs that were previously neatly arranged.
On Windows 11, Microsoft has mitigated the desktop rearrangement issues and users can enable the feature from the display settings, as shown in the below screenshot.
In addition to apps rearrangement improvements, there's another optional feature that will minimize your windows when your secondary monitor is disconnected. Enabling these two features can boost your efficiency when want to manage windows when working across multiple programs.
New snapping experience
The leaked build has given us an interesting look at the new snapping experience. On Windows, snapping basically allows users to run apps side-by-side on your primary or secondary monitor, and we can easily have up to four apps.
Windows is capable is automatically sizing the windows when you drag the windows to different areas of the screen.
With Windows 11, Microsoft is introducing a new snapping experience that can be accessed when you hover over the maximize button of an app window.
As you can see in the above screenshot, the new snapping experience offers six layouts (depending on the screen resolution). One layout lets run apps side-by-side and another option lets you have three apps split across the screen.
The post Windows 11 update will finally improve multi-monitor setups appeared first on Windows Latest