With Windows 11, Microsoft has removed the option to set up the device and boot to the desktop with a local account.
This measure seems to be live with the first preview of Windows 11. According to our tests, Windows 10 Home installation is now forcing the setup of a Microsoft account. If you don't have an active internet connection and Microsoft account, you cannot continue the installation process.
Windows 10 Home has completely removed the option to go with a local account when installing the operating system or configuring the retail devices for the first time. On Windows 10, users can skip the Microsoft account process by disconnecting the internet connection or by manually switching to a local account.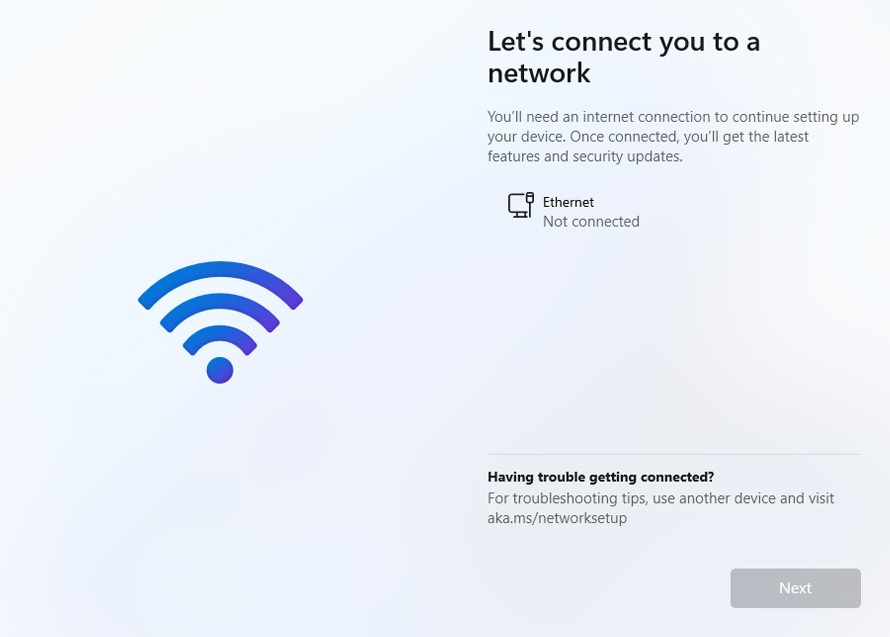 While it's no longer possible to set up a local account during the first-run experience, you can always ditch the Microsoft account later.
In other words, you have to go the Microsoft account route for one time only, which means you can always remove it post-installation from Windows Settings. This may not be particularly convenient for the user, but it's the only workaround at the moment.
According to Microsoft, there are multiple benefits of linking your device to a Microsoft account. For example, it enables Microsoft Office integration in the Start Menu, lets you sync data across devices, OneDrive is pre-configured and Windows Store apps like Cortana can be set up easily when the system itself is using a Microsoft account
If you're more comfortable with having a local account during the installation, you'll need to switch to Windows 10 Pro or Enterprise where the local account option is still offered. On Windows 10 Pro, you can choose between a local account or a Microsoft account directly from the OOBE (installation process).
It's worth noting that there are no new limitations for local accounts. The local accounts will continue to work normally, but you won't be able to sync content or make the most out of Windows 11 Start Menu's recommended feature.
Similarly, Windows 11's flagship feature widgets will also work on devices using local accounts, but advanced personalization controls will work best with a Microsoft account.
The post Windows 11 Home will require a Microsoft account to set up the device appeared first on Windows Latest