This year's sixth cumulative update is now rolling out to devices running Windows 10 version 21H1, 20H2 and 2004. This month's Patch Tuesday is available via Windows Update (WU), WSUS and Microsoft Update Catalog. The company has also published direct download links for Windows 10 KB5004237 offline installers.
KB5004237 is a security update with important bug fixes for the PrintNightmare vulnerability. It will also include non-security patches if you haven't installed the out of the band update and last month's optional quality update. For those using Windows 10 21H1, Windows 10 Build 19043.1110 also comes with a fix for the blurry taskbar issue.
Windows 10 version 20H2 is getting the same update, but it will advance the OS to Windows 10 Build 19042.1110 instead. For those on May 2020 Update (version 2004), they'll be getting Build 19041.1110. On supported devices, you will see the following patch when you check for updates:
2021-07 Cumulative Update for Windows 10 Version 20H2 for x64-based Systems (KB5004237)
Download Links for Windows 10 KB5004237
Windows 10 KB5004237 Direct Download Links: 64-bit and 32-bit (x86).
To download updates using Microsoft Update Catalog, simply open the above link and locate the Windows 10 edition/version applied to your desktop. You can find your device configuration by visiting Settings > System > About. Once you've located the correct edition/version, click on the "Download" button.
The download button will open a new window with a .msu link and you can paste it into another tab to start the download.
Windows 10 KB5004237 (Build 19043.1110) Full Changelog
As you're probably aware, Windows 10's latest monthly security updates have an issue with the taskbar. This problem was first reported after Microsoft enabled News and Interests feed for everyone, and it affects users running May 2021 Update, October 2020 Update and May 2020 Update, and the retired November 2019 Update (version 1909).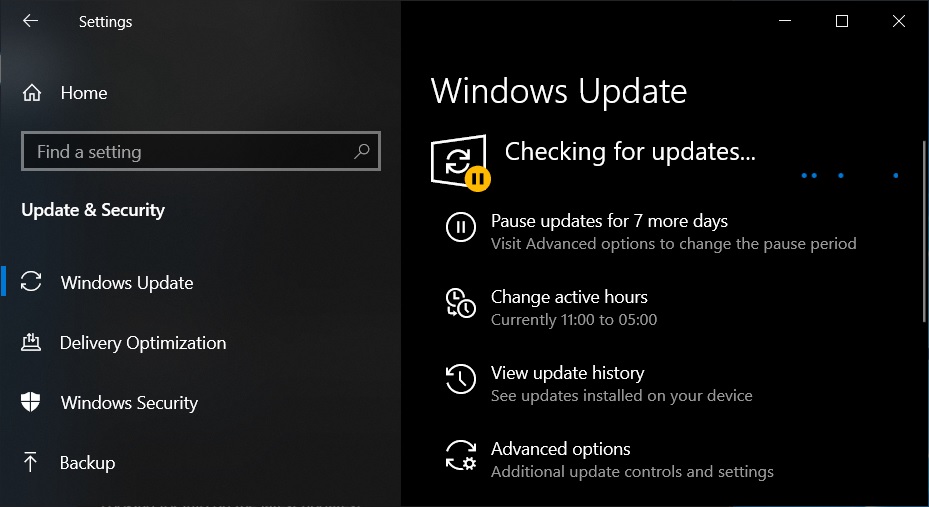 According to reports and Microsoft's documentation, the news and interests button in the Windows taskbar might have blurry text. In addition to blurry text, icons may not render properly for other apps, such as To-Do, Chrome, Edge, etc.
Although there's no mention of a fix for the visual corruption taskbar icons in the release notes, in our tests we observed that Microsoft has finally patched this bug. For those unaware, that taskbar bug also corrupted the system tray icons, including notification center and calendar flyout.
In addition to news and interests button corruption, the taskbar system tray icons can vanish entirely, impacting the performance of some apps and Windows 10 features, such as sound and notification flyout.
As of July 12, Microsoft hasn't officially acknowledged the taskbar problems, but if you have these issues, installing today's cumulative update should help.
If you continue to have taskbar issues, you can change the location of the taskbar and move it to the top of the screen. Or you can also play with the Settings > System > Display > scaling settings. For example, make sure that you use the 'recommended' option for your scaling settings.
Performance issues
With today's security update, Microsoft has finally fixed a bug that caused frame rate problems for PC gamers. The problems came from security updates released in March, with several users reporting that they were seeing stuttering and frame rates lower than expected.
Some users fixed this by installing the recent cumulative updates and others rolled back to older versions.
Windows 10 Build 19043.1110 cumulative update addresses a multitude of gaming issues affecting recent versions of Windows. Microsoft has also fixed issues that could result in a Blue Screen of Death (BSOD) for some users.
The post Windows 10 Build 19043.1110 is now available, download offline installers appeared first on Windows Latest