Windows 10 July 2021 update is now available for devices using version 21H1, version 20H2, v2004 and v1909 as well. July 2021 Patch Tuesday include several security fixes, including a proper fix for the widely reported PrintNightmware, which is a vulnerability in PrintSpooler service.
Windows 10 July 2021 update also fixes the issues with News and Interests feed, and taskbar pinned icons. In addition to these quality improvements, Microsoft has also patched 117 vulnerabilities with today's update, including 13 critical, 1 moderate, and 103 important bugs.
Microsoft has also nuked Adobe Flash Player with July 2021 security update. As you're probably aware, Adobe Flash Player end of service was confirmed in 2020. The Flash Player-killer package is apparently included in the July 2021 security release, which is a mandatory update. In other words, users can no longer skip Flash Player killer.
To install the July 2021 cumulative updates, use these steps:
Open Windows Settings page.
Open Update & Security page.
Click on "Windows Update".
Click on the "Check for updates" button.
The download should start automatically, but you can also click on "Download" manually to start the process.
Once done, click on the "Restart" button.
Installing today's update will change the build number of the operating system, but version number will remain unchanged. That means if you're on the May 2021 Update (version 21H1), you'll be getting Build 19043.1110. OS version will remain version 21H1.
For those on version 20H2, they'll get the same set of bug fixes but with a different revision number: Build 19042.1110. Likewise, Windows 10 version 2004, which was released back in May 2020, is getting Build 19041.1110 with fix for FPS drop bug, broken taskbar and related issues.
Windows 10 July 2021 cumulative updates:
KB5004249 (Build 10240.19003) for version 1507.
KB5004238 (Build 14393.4530) for version 1607.
KB5004244 (Build 17763.2061) for version 1809.
KB5004245 (Build 18363.1679) for version 1909.
KB5004237 (Build 19041.1110, 19042.1110, and 19043.1110) for v2004, 20H2, v21H1.
Windows 10 July 2021 cumulative updates overview
The July 2021 Patch Tuesday update addresses the PrintNightmare bug. As we reported recently, PrintNightmare is a critical bug and it can lead to remote code execution (RCE) ona affected machines running the May 2021 Update (version 21H1), October 2020 Update (version 20H2), and version 2004 (May 2020 Update).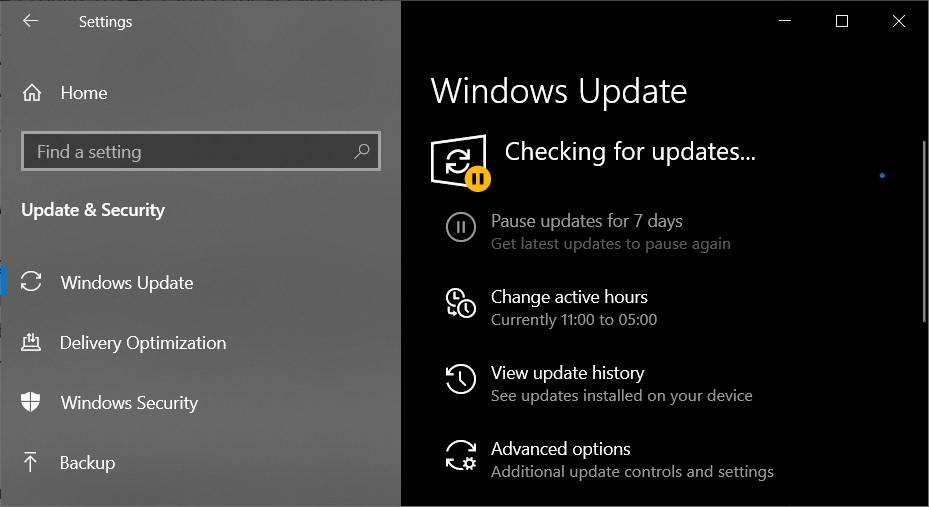 This problem was reported because the Print Spooler service does not properly restrict access to a function, which is typically used to deploy printer drivers.
Build 19043.1110 for Windows 10 version 21H1
Windows 10 version 21H1 (May 2021 Update) is getting updated to Build 19043.1110 (KB5004237) with all aforementioned bug fixes. Additionally, Microsoft has included security improvements for a feature responsible for verifying usernames and passwords on Windows 10.
Microsoft has also improved security when Windows performs basic operations.
Another bug has been fixed where Windows 10 might make the printing to certain printers difficult. This issue was reported after users applied the emergency update and it affects printers and models from various brands, including Zebra. However, Microsoft says this bug normally affects USB-connected receipt or label printers only.
This month's cumulative update also addresses an issue where Windows 10 PIN logins may fail with uninformative error messages like "Something happened and your PIN isn't available".
Similiarly, Microsoft has addressed search box graphic issues on the Windows 10 taskbar that could be experienced if you turn off News and interests when system-wide dark mode is enabled.
Microsoft has also fixed an issue that might result in high-pitched noise or squeak sound in certain apps. Another bug has been fixed where fingerprint sign-in may not work properly  after waking up your device from sleep.
Windows 10 21H1 rollout status as of July 2021
Windows 10 version 21H1 (May 2021 Update) is now widely available for users running version 2004 or version 20H2. As you're probably aware, May 2021 Update is a minor release and it is delivered via enablement package.
It comes without any new features as bigger changes are planned for Windows 11.
Windows 10 21H1 is currently available for anyone willing to manually check for updates on Windows Update page. If you do not see the update within the Settings app, you need to download and run Media Creation Tool or Update Assistant Tool to apply the updates.
It's also worth noting that Microsoft has automatically started installing Windows 10 version 21H1, May 2021 Update on some devices.
Build 18363.1679 for Windows 10 version 1909
If you're still using Windows 10 version 1909 supported editions (Enterprise for example), a new patch is available with Build 18363.1679 (KB5004245).
Known issues in July 2021 update for Windows 10
Microsoft is currently not aware of critical issues in July 2021 Patch Tuesday update.
According to official release notes, Microsoft Japanese Input Method Editor (IME) is currently plagued with rendering issues, which means users might not get the correct Furigana characters.
If you're run into unexpected issues, you can uninstall the update by following these steps:
Open Update & Security > View update history and click Uninstall updates.
In Control Panel, you'll see all the Installed Updates.
Choose the update you'd like to remove and click Uninstall at the top.
Reboot when prompted.
The post Windows 10 July 2021 updates: What's new and improved appeared first on Windows Latest