Microsoft-owned SwiftKey will be getting a big update later this year, and one of the new features would be cloud clipboard integration. In a recent SwiftKey beta release, Microsoft has finally enabled support for a feature that lets you copy and paste text from your other Windows devices.
For those unfamiliar, Windows 10 comes with a clipboard manager and it lets you easily cut, copy, and paste items across your devices. With Cloud clipboard, you can store a history of items that you've cut or copied from the primary or secondary devices. To access this feature, you need to use Win + V keyboard shortcut.
With the latest SwiftKey update, you can finally sync your clipboard history through the cloud and access the contents on your mobile. For example, you can copy something out of a document or webpage on your desktop and paste it into an app on your Android phone where SwiftKey is installed.
Similarly, you can also copy the text on mobile and paste it on your desktops. You will, of course, need to enable clipboard data sync on both Windows 10 and Android.
How to sync clipboard across your devices
First and foremost, download and install SwiftKey Beta from the Play Store. In the SwiftKey, tap on "Rich input" and select "Clipboard". On the next screen, select and enable the 'Sync clipboard history to the cloud' toggle. You will be asked to login to your Microsoft account to continue.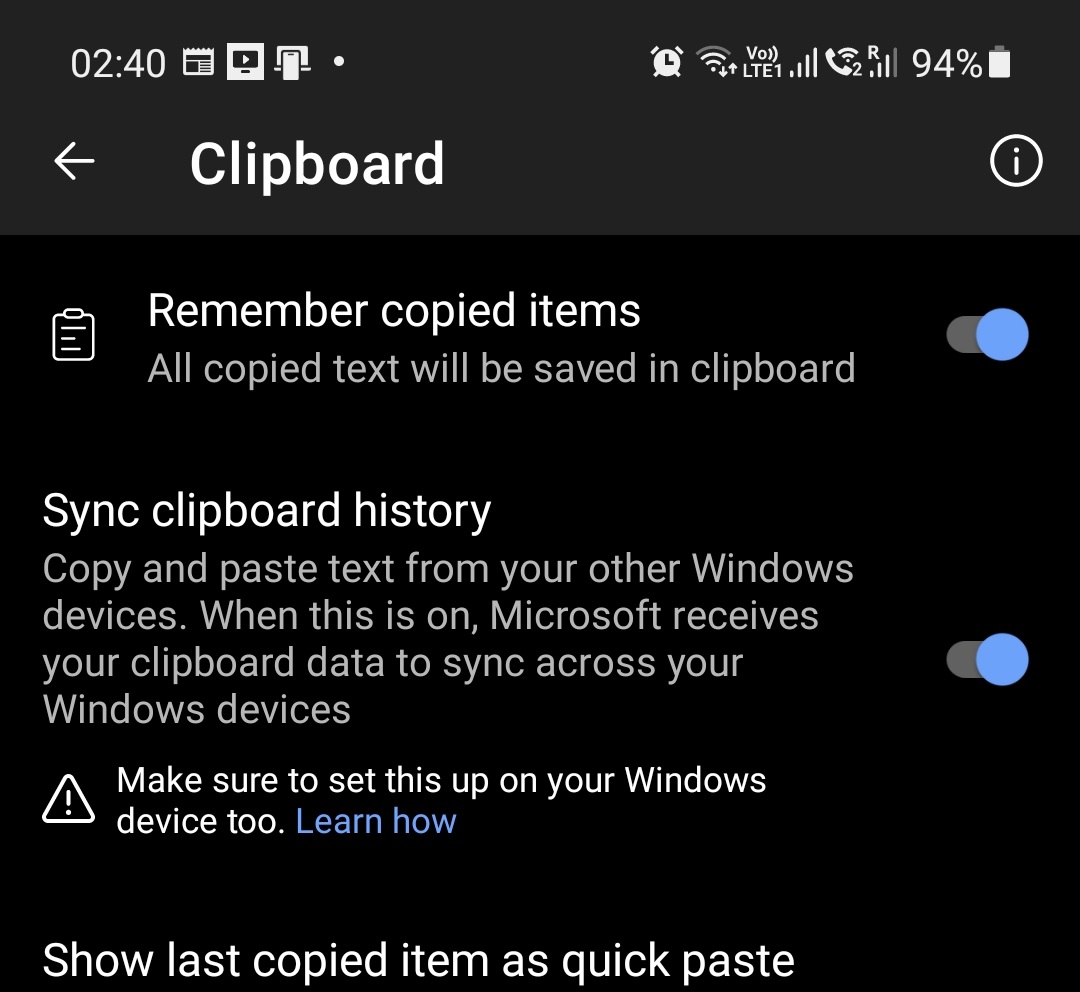 Once done, open Windows 10 Settings app and navigate to System > Clipboard. Turn on the following two options (if you don't have them enabled already):
Clipboard history
Sync across devices
If you've followed the steps correctly, you'll be able to sync your clipboard across your Android and Windows 10 PCs. Remember that Cloud Clipboard will only retain your last copied clip for an hour and the last copied cloud clip will be shown on your prediction bar in the SwiftKey app.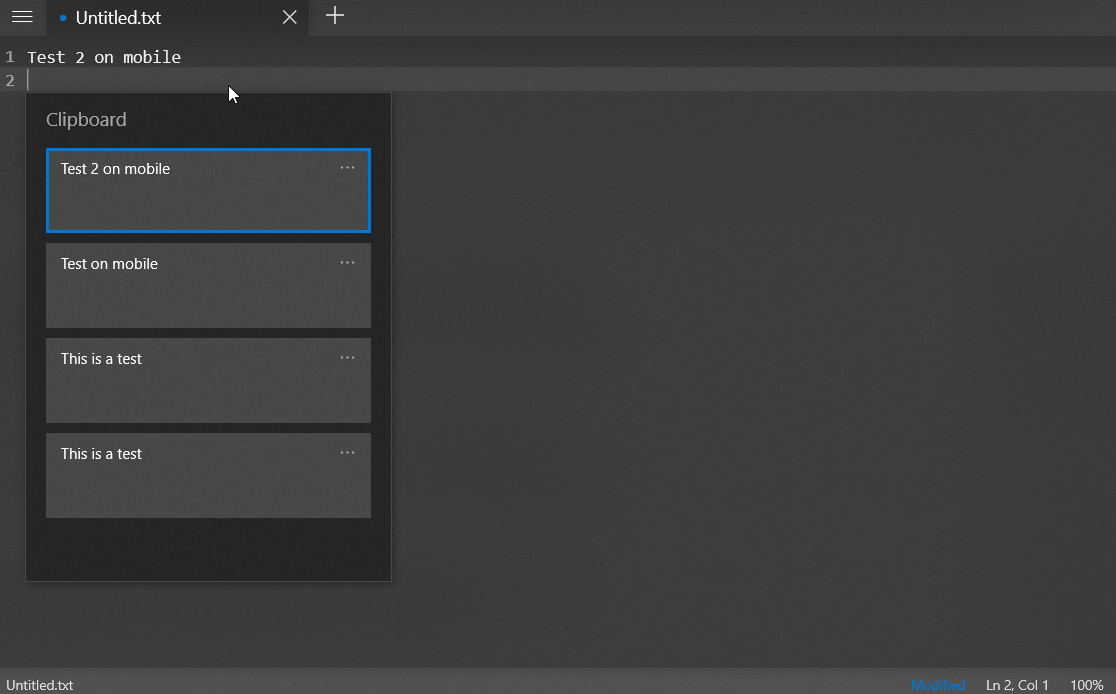 Of course, you can turn off the cloud clip predictions by navigating to SwiftKey >Rich input > Clipboard.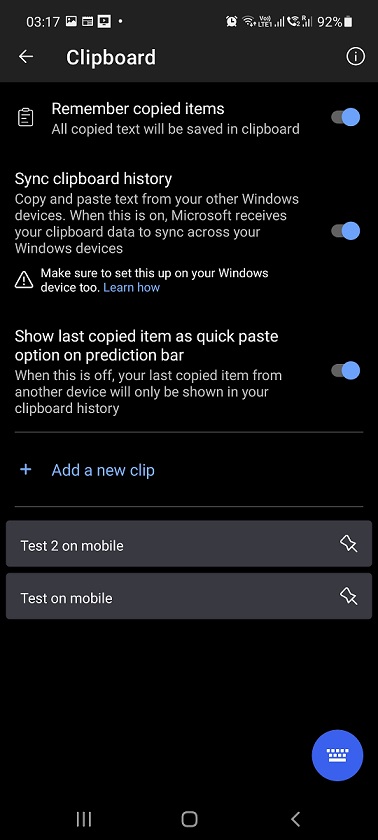 It's worth noting that Microsoft has always allowed Samsung owners to sync their clipboard history using the "Link to Windows" feature, but the SwiftKey update brings the exact same functionality to all Android phones.
In related news, Microsoft is working on a new clipboard manager for Windows with GIF and emoji integration.
The post Microsoft SwiftKey on Android gets Windows 10 clipboard sync feature appeared first on Windows Latest