Windows 11 was unveiled in June, with major changes to the overall interface justifying the jump in the operation system version number. Windows 11 combines the best of Fluent Design and WinUI to enable a modern and touch-friendly experience for devices that meet the minimum requirements.
With Windows 11, Fluent Design is getting better and Microsoft is also introducing a new design material called "Mica" that will allow apps and desktop elements to match your wallpaper. However, these changes primarily affect system elements, which means app developers need to update their apps to get the most out of Windows 11.
Thankfully, Microsoft is planning to update nearly all native apps with Windows 11-inspired look. In this article, you'll find a list of apps developed that will be updated with Windows 11 look in the near future.
MS Paint
Microsoft is finally giving a major visual overhaul to one of the most popular apps – MS Paint.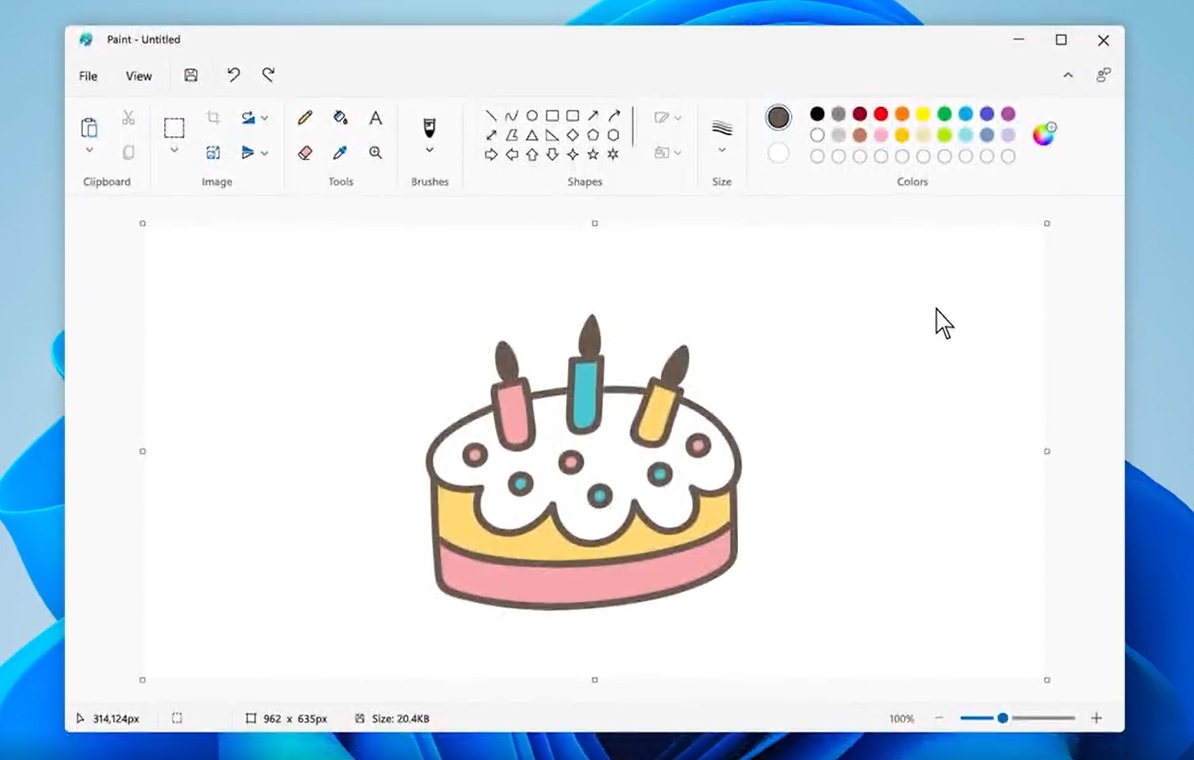 The new MS Paint screenshots first appeared on the Unsplash Windows page and more details were later shared by Microsoft's Windows head Panos Panay. As you can see in the below images, MS Paint will finally match Windows 11's Fluent Design language and new header menu.
This visual refresh gives Microsoft Paint a much more modern appearance and these changes will begin rolling out to testers in the Windows Insider Program in the coming weeks.
Notepad
During the June 24 event, Microsoft teased a new look for Notepad with support for Office or Paint-like header menu.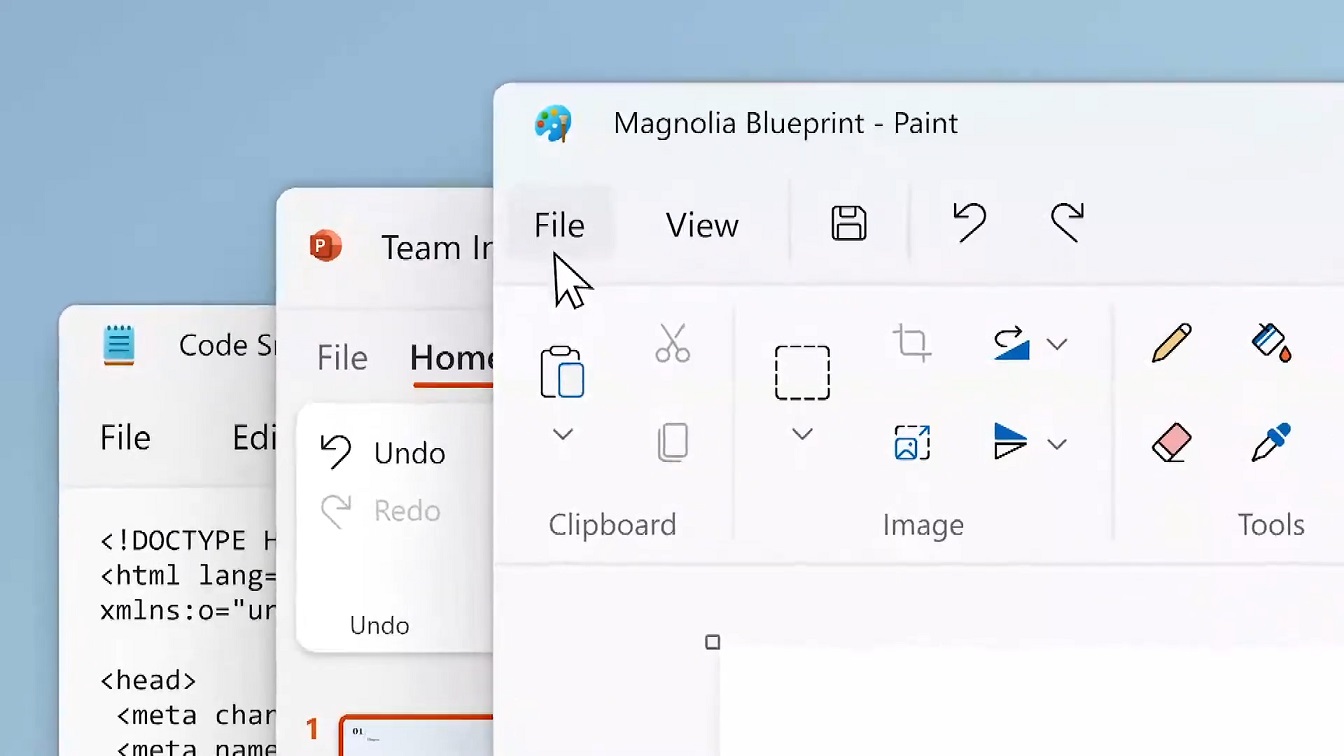 This header menu uses WinUI controls and it will better support touch devices.
Microsoft Photos app
Microsoft is also refreshing the buggy Photos app with Windows 11. As part of the update, you can expect a new interface and new controls that will align with WinUI's visual refresh.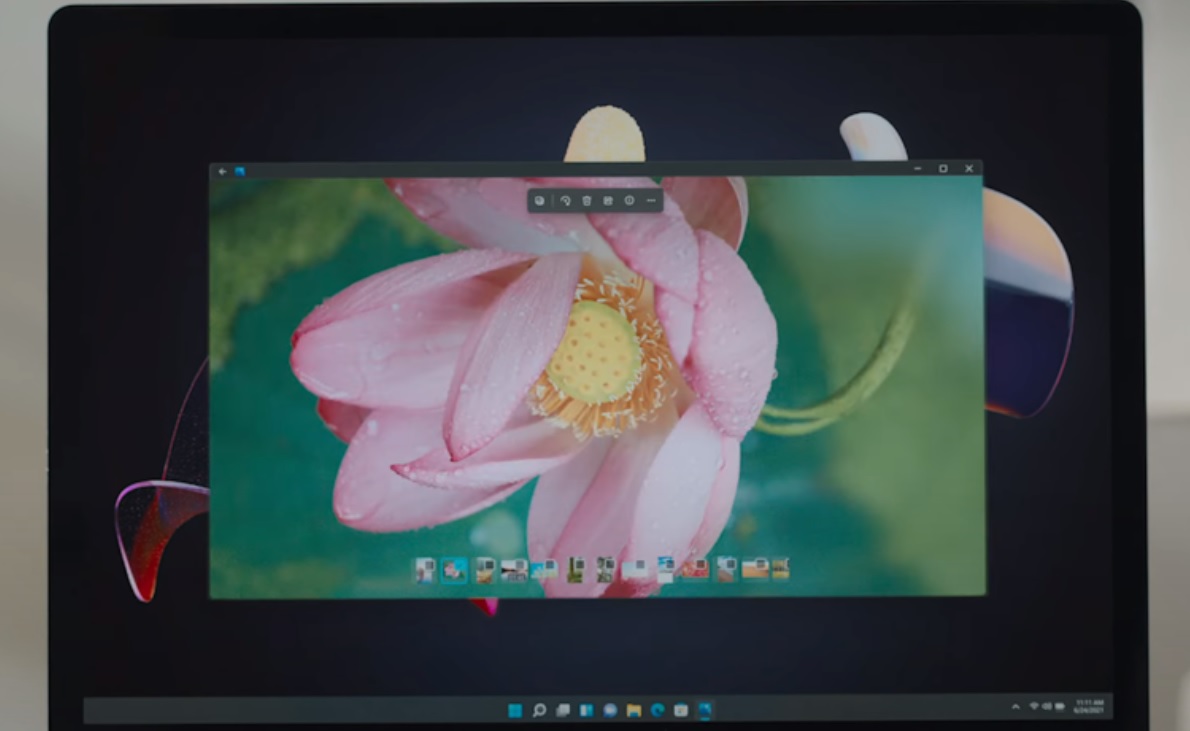 As you can see in the above screenshot, the Microsoft Photos app seems to be getting a new floating menu that will include the editing options, such as crop, rotate and more.
Voice Recorder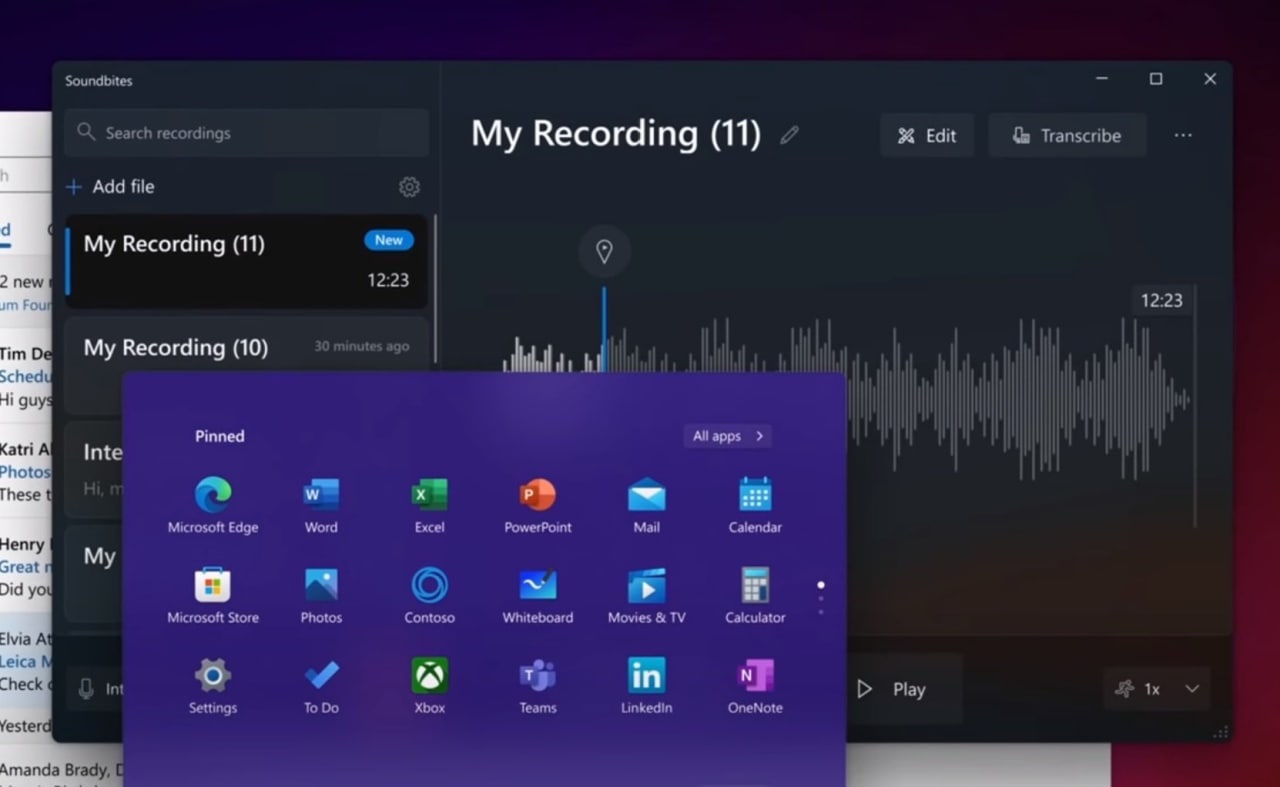 During the event, Microsoft also teased a new look for Voice Recorder.
Windows Calculator app
Windows Calculator app is also getting a small redesign that brings the calculating tool in line with the rest of the Fluent Design approach.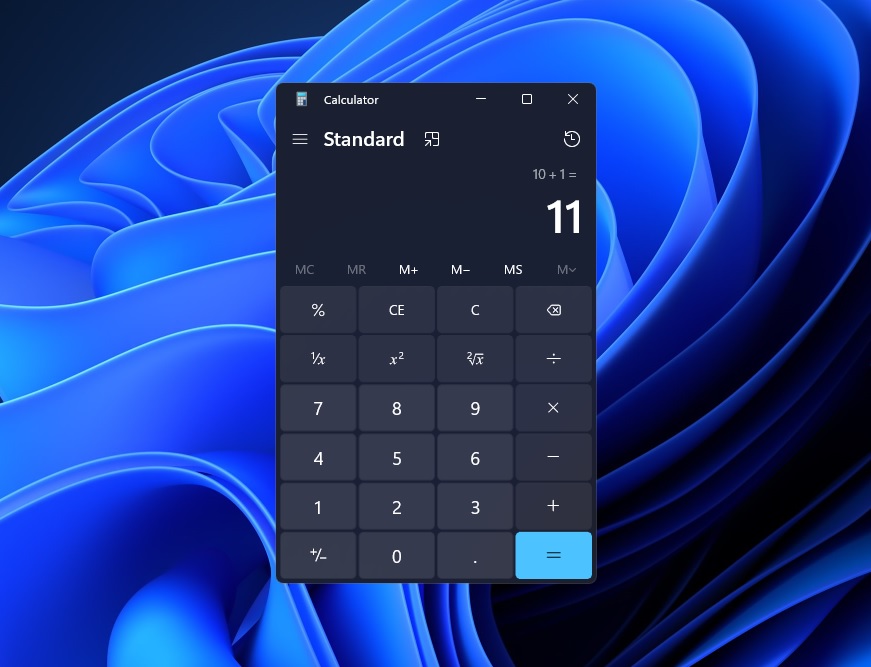 The Calculator app has been rewritten in C# and WinUI 2.6's rounded corners are now more visible, and dark mode is also supported. As you can see in the screenshots, the overall interface of Calculator hasn't changed much for Windows 11.
Snipping Tool
The other big change in Windows 11's app ecosystem concerns the classic Snipping Tool and Snip & Sketch app.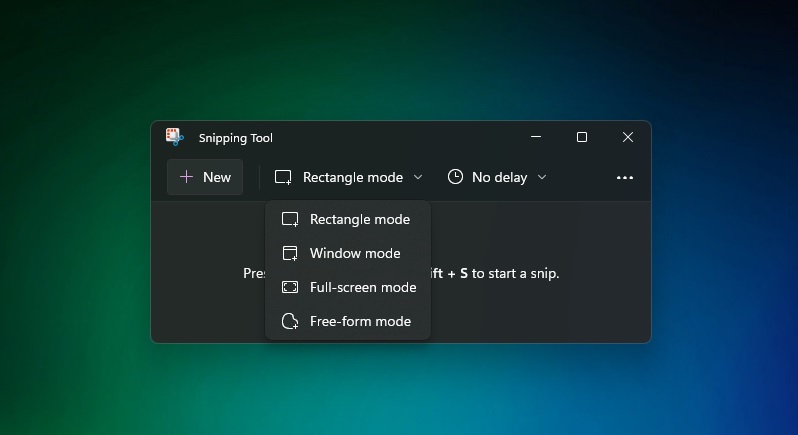 The revamped Snipping Tool has been created using both classic Snipping Tool and Snip & Sketch. You can still access it using WIN + SHIFT + S keyboard shortcut or you can also search for the app in the Start menu.
The updated Snipping Tool will support Rectangular Snip, Freeform Snip, Windows Snip, and Fullscreen Snip," Microsoft explains.
Mail & Calendar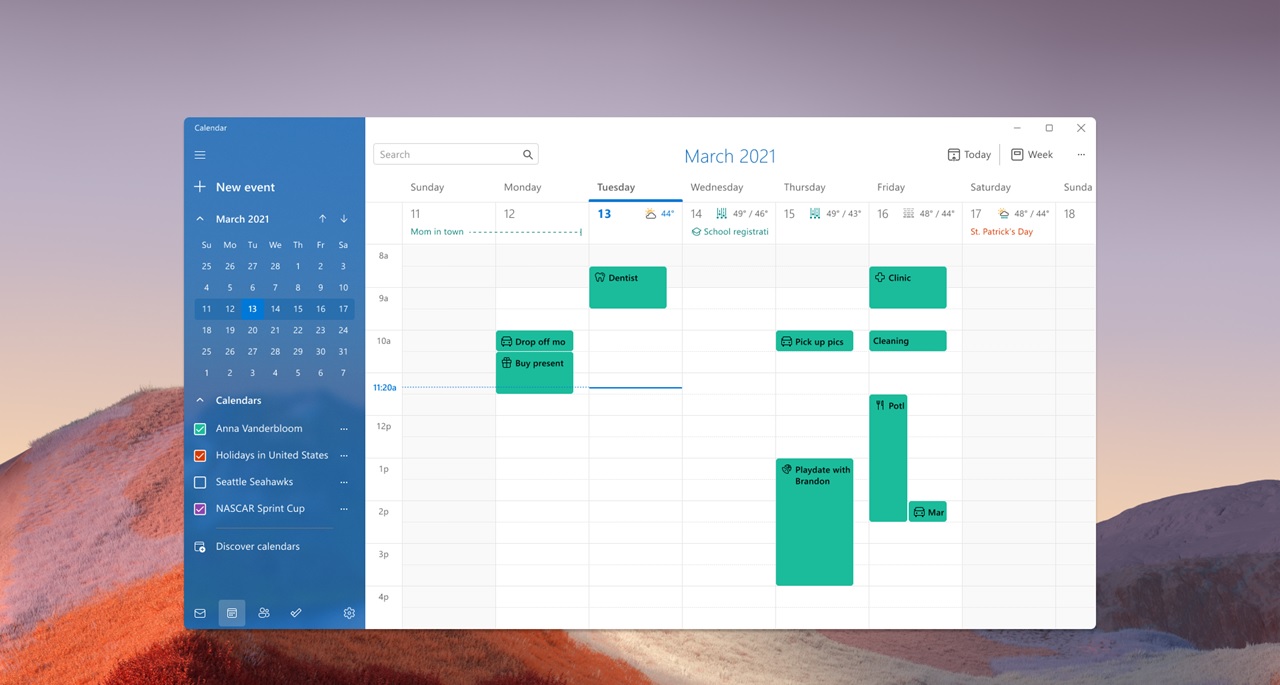 Mail & Calendar app is also getting visual improvements (rounded corners).
The post These native Windows apps are getting a visual refresh with Windows 11 appeared first on Windows Latest