Windows has always been a customizable operating system and Microsoft is now planning to update the personalization settings in Windows 11 with support for new features, including Windows Spotlight for desktop and shiny new themes for Windows clipboard + emoji menu.
For those unfamiliar, Spotlight has been part of Windows since 2015 and it currently makes your lock screen or login screen more visually pleasing by displaying high-resolution images, similar to the daily wallpapers that appear on Bing search engine. Spotlight is integrated into the OS and it also shows ads along with suggestions.
Spotlight is powered by Bing and these pictures are of really good quality that they can be used on desktop as well. Thankfully, Microsoft has listened to the feedback and you will be able to use lock screen or Spotlight pictures as the desktop background starting with Windows 11 22H2.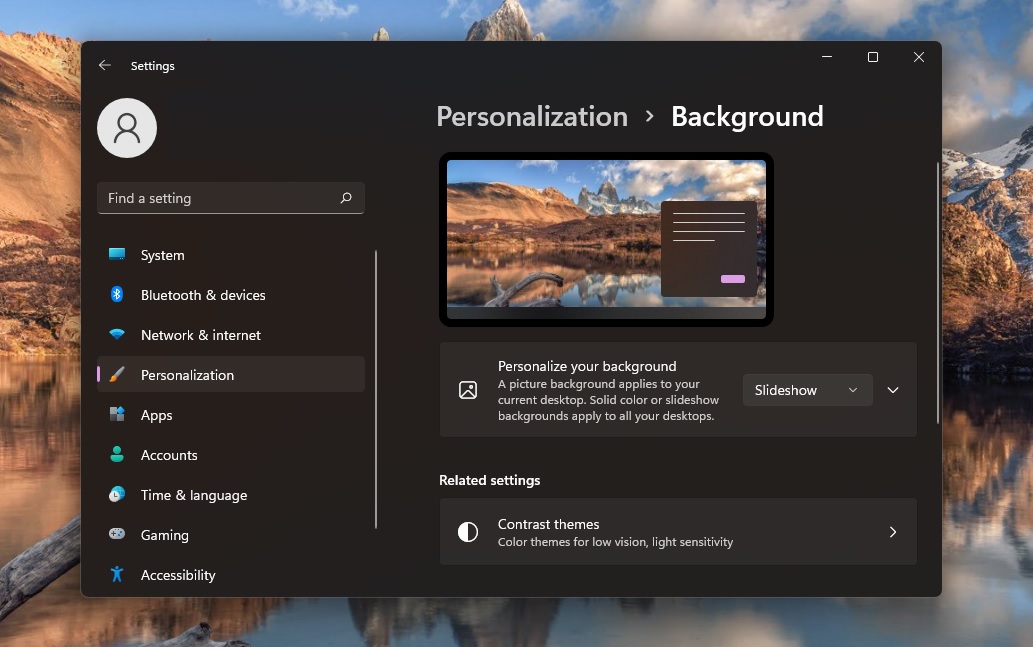 In Windows 11 Build 22518, Microsoft is testing a new personalization setting "Spotlight collection". When the feature is enabled, Microsoft will update the background of the desktop with new pictures from the Spotlight collection. The same Spotlight collection also powers lock screen and Bing, but it has been updated with better support for desktop.
In addition to the new pictures, Microsoft also plans to offer fun facts about each picture directly on the desktop.
To enable the Spotlight collection for desktop, follow these steps:
Update to Dev Channel (Build 22518+).
Right-click on your desktop and select Personalization. Or Open Windows Settings > Personalization.
Choose "Background".
Click on the "Personalize your background" dropdown.
Select "Spotlight collection".
Upon selecting the Spotlight collection, you will immediately see an inspiring picture as your desktop background. You will also notice a new Spotlight icon, which would be pinned to the top right side of the screen. You can click on the Spotlight icon to learn more about the background.
A Spotlight collection may include up to five background pictures and the desktop will rotate through these five photos.
As we mentioned at the outset, Microsoft is currently experimenting with new settings in Windows 11 Build 22518 in the Dev Channe of the Insider program. For the users outside the beta program, Microsoft is planning to introduce the updated personalization setting in the second half of 2022.
New themes for Windows clipboard + emoji panel
Additionally, Microsoft is also working on new personalization settings for your text inputs, such as Windows Clipboard and Emoji panel.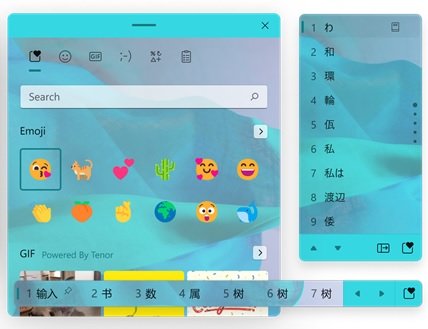 As you can see in the above screenshot, you will be able to use the existing 13 keyboard themes for the emoji panel and voice typing. You will find the new theme options under the new "Text Input" section under Settings > Personalization.
The post Windows 11 is getting new desktop & clipboard design features – here's our first look appeared first on Windows Latest