MS Paint recently received a new design in the Windows Insider channels and it will be getting support for dark mode in a future update on Windows 11. This is Microsoft's latest effort to make native desktop apps ready for Windows 11's new design using Fluent and Mica effect.
Back in September, Microsoft started testing redesigned Paint with users in the Dev Channel. The new Paint is a modern take on the classic Windows paint and it is apparently based on the old codebase. It has not been downgraded to UWP, so the overall experience is going to be familiar.
Some design features in the new Paint app include rounded corners, new dialogs for brushes, colour picker, and it also supports Mica. For those unaware, Mica is a performance-friendly material that applies the desktop's background to Windows 11 apps like Paint, Media Player, and more.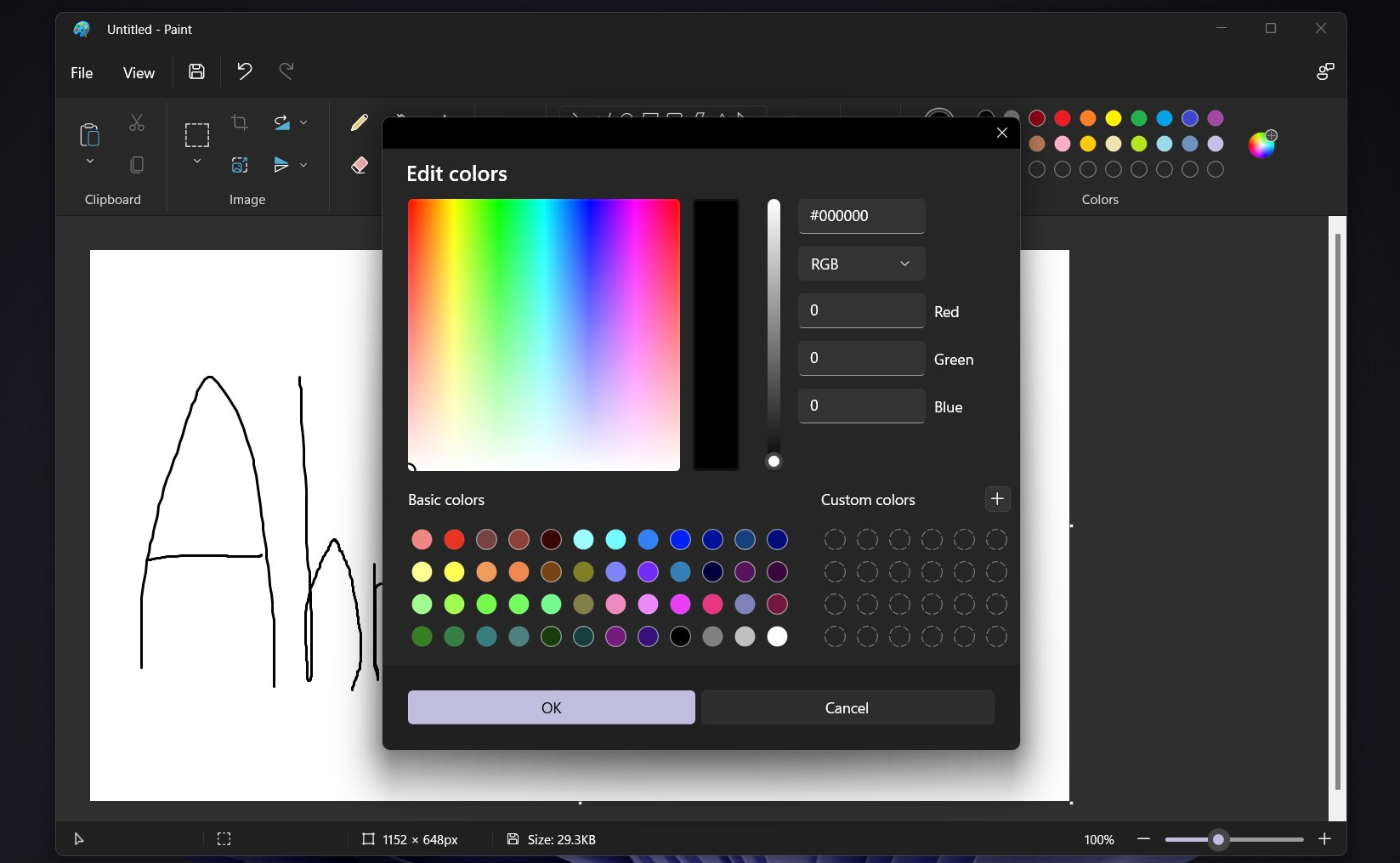 Paint is still under development and some design features like dark mode are currently missing.
Thankfully, Microsoft is working on dark mode support and it can be enabled in the app right now if you're willing to try a script developed by developer Ahmed Walid.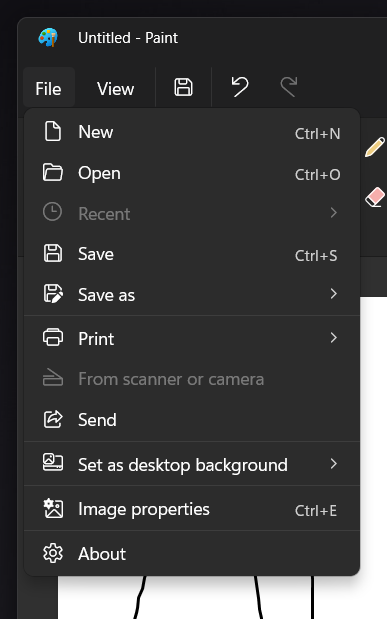 As you can see in the above screenshots, Paint's dark mode would be similar to the one teased by Panos Panay on Twitter. Dark applies to the new simplified toolbar, rounded colour palette, drop-down menus, menus like brushes, colour picker or the popup that lets you change the size of strokes.
We don't know when the iconic Paint app will be officially getting this long-awaited dark mode in the production or beta channel. Microsoft is internally experimenting with the dark mode and this won't be the final design.
In addition to dark mode, Paint's Windows 11 app is also expected to get a new "Edit Color," "Resize and Skew," dialogue. The dialogues are based on the WinUI principles and they fit better with the rest of the operating system. Likewise, there's a new feature that lets you shift-click on a colour swatch in Paint to add colour to the secondary colour box.
Microsoft is testing fixes for Paint app issues too. For example, a bug where text boxes would move unexpectedly was recently fixed in the app.
As always, Insiders should be able to beta test this updated Paint app with the dark mode in early 2022 and it will arrive for everyone else on the regular version in a few months.
The post Microsoft Paint on Windows 11 is getting dark mode – here's a closer look appeared first on Windows Latest