With Windows 11, Microsoft not only dropped support for many capable processors but also limited the operating system to hardware with TPM 2.0 (Trusted Platform Module version 2).
Unlike controversial processor requirements, TPM 2.0 mandate is actually not a big deal for most users as the vast majority of modern devices have this security feature.
On AMD systems, TPM is also referred to as "fTPM" which is a type of security module implemented in system firmware instead of dedicated chip. fTPM can be easily enabled on AMD systems, but for some configurations, enabling this feature seems to be causing performance issues.
The TPM implementation is generally straightforward and a ton of Intel folks are using it, but there are some issues with AMD's implementation, most notably a problem with audio glitches and stuttering frame rates.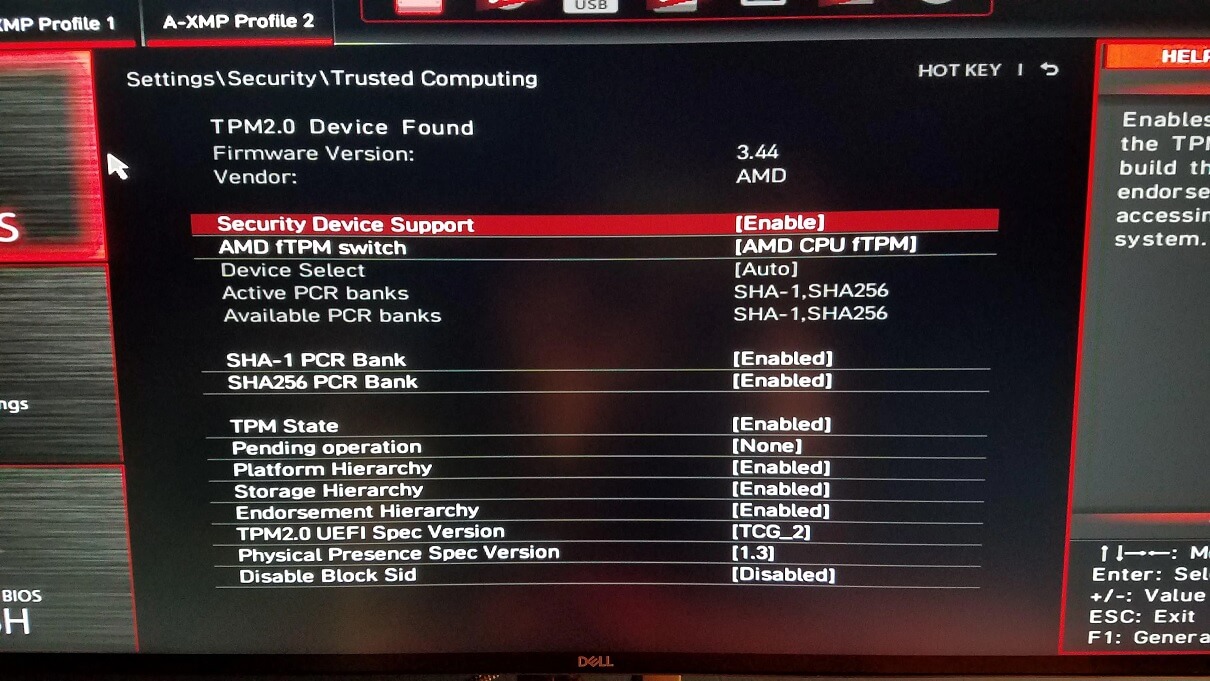 Interestingly, this issue appears to be due to compatibility issues between AMD's fTPM and Windows rather than a bug in the new operating system.
Windows 11 fTPM bug causes stuttering
As some users investigated and shared their analysis with us, enabling fTPM could nerf a device's performance and cause stuttering when you're playing games on either Windows 10 or Windows 11.
The problem has been documented by users on our comments section, Feedback Hub, Reddit, and other forums.
"I have the same problem too, I'm running a Ryzen 5 1600AF, and sometimes I get random stutters and audio crackling at random times," a user noted in a Reddit thread.
"I can confirm I have the same issue here as well – Ryzen 3900X on an MSI MEG X570 ACE using the fTPM. Like others have mentioned, I generally don't notice the stutters unless I have music playing. It's the same as everyone else is describing. I'm on the latest BIOS for my board, drivers and the like are all fully up to date. Windows 11 Pro is fully up to date on the release build," another user said.
This bug doesn't affect all PCs and it seems to have been noticed on certain devices when upgrading to Windows 11 from Windows 10. Based on the reports, it looks like the issue won't make your machine unusable as these stutters last a few seconds only, and happen randomly.
How to fix stuttering caused by fTPM on Windows 11
The recommendation is to uninstall Windows 11 and turn off fTPM on Windows 10 and it's certainly worth trying this to see if it addresses the stuttering. While you can turn off fTPM on Windows 11 too, it can have adverse effects as some games like Valorant won't run on the new OS without TPM.
There is also the possibility that a bug in Windows 11 could potentially be a cause, so if you're getting stuttering while playing games, you should consider reinstalling Windows 10 or wait for a fix from Microsoft and AMD.
Remember that you can always report issues directly to Microsoft via Feedback Hub, and Microsoft might come up with a fix if you best describe the problem you are having.
The post Security feature required to run Windows 11 is causing performance issues appeared first on Windows Latest