Microsoft has already given a complete overhaul to the Settings app on Windows 11 with a new sidebar-baed interface, colourful icons, better navigations, integration of Bing for better search results, and a proper dark. With Sun Valley 2, Microsoft is planning to update the new Settings app with some much-needed improvements.
As you're probably aware, the Windows Settings app journey started nine years ago in Windows 8. At that time, it was known as "PC settings" and it was supposed to replace Control Panel in a future release of Windows. With Windows 10, Microsoft added more options and "PC settings" was renamed to "Settings".
Microsoft has promised that it would migrate all of the options in Control Panel to Settings in future. It's unclear when the migration will complete, but we know that Control Panel is here to stay until its replacement is fully developed.
Following the release of Creators Update, Microsoft decided to move a few settings each year as opposed to full migration. The migration strategy seems to be back on the fast track with the release of Windows 11.
The Settings app has already received a major overhaul with Windows 11 version 21H2 and Microsoft is planning to update it with additional improvements to bring it in line with the Control Panel.
Storage Spaces
As part of Sun Valley 2, Storage Spaces has now been migrated to Settings with a new interface built on top of the company's WinUI.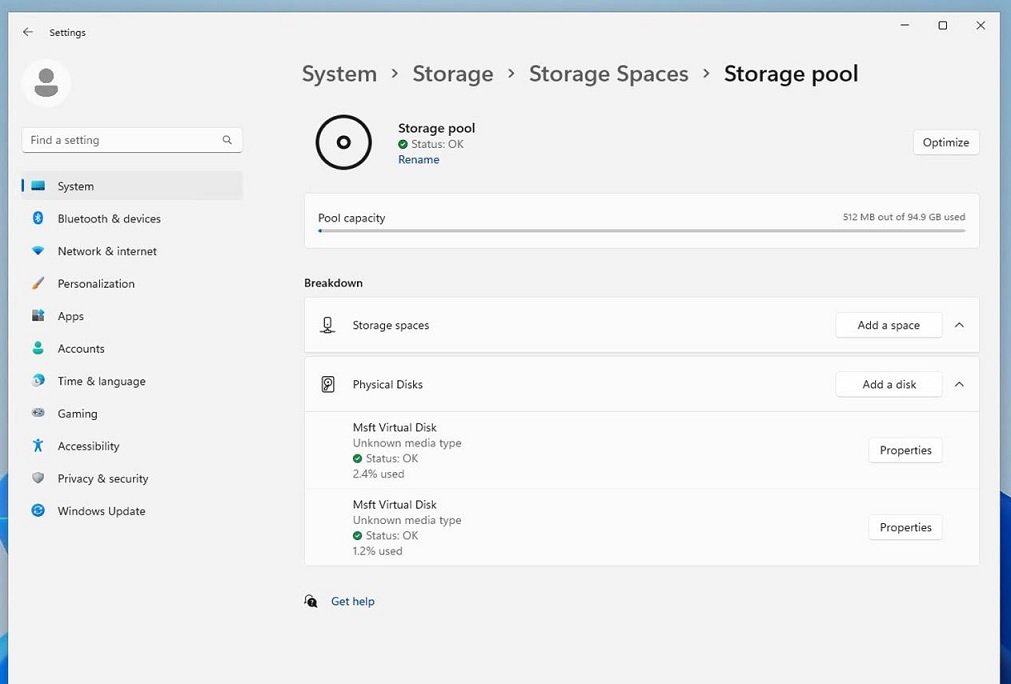 For those unaware, Storage Spaces is a feature that can help protect your data from drive failures by saving another copy of the files in the second drive connected by the user.
You can now easily manage the feature directly from the Settings app and Control Panel's existing Storage Spaces page will automatically open the above page.
Sustainability management via the Settings app
Microsoft is introducing a new section within the settings app called "Sustainability" which will allow users to optimize their device's energy consumption. Based on the result from the optimization scan, Microsoft will provide users with eco recommendations to help the device save energy.
The settings app will also include a menu to manage advanced eco recommendations, but it remains unclear as to how this feature would work.
Settings header "hero"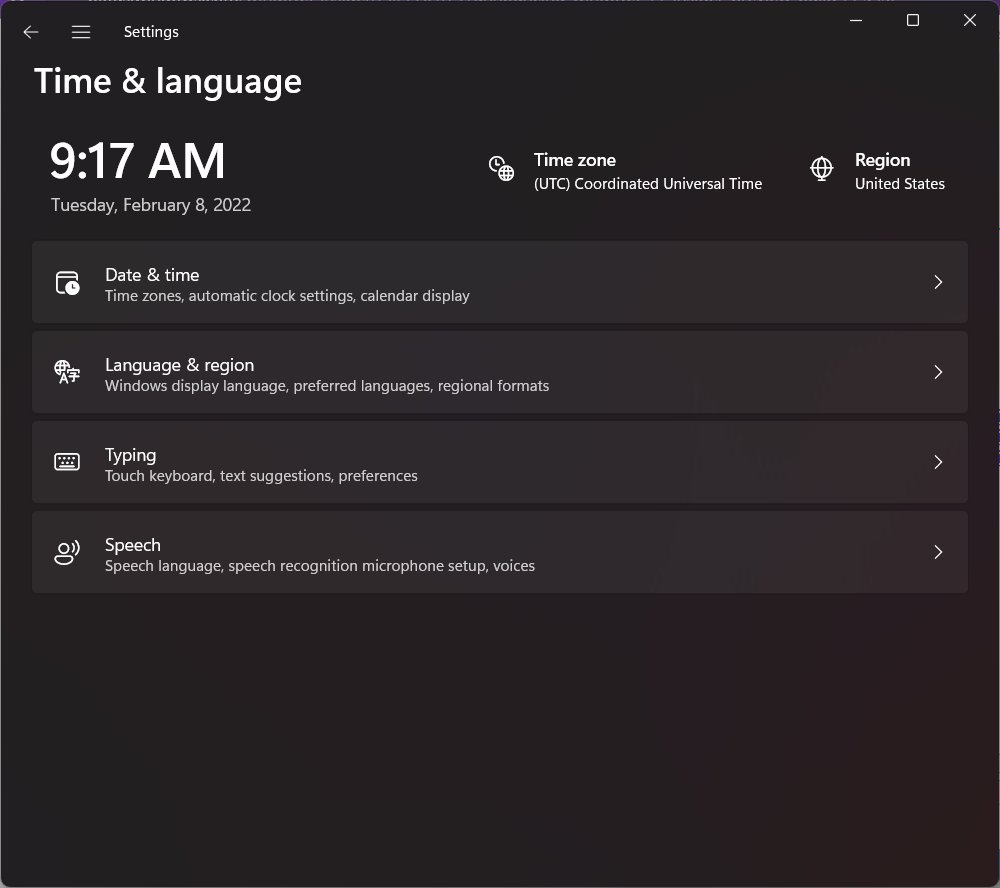 Microsoft will be using the Settings app's header or hero section to display additional information, such as time in the "Time and Language" settings.
Managing notifications to become easier in the Settings app
In the Settings app, the notification priorities feature will be getting its own section. As you can see in the below screenshot, these options will now be displayed separately in the Settings, as Microsoft wants to reduce clutter and help users easily discover features they want.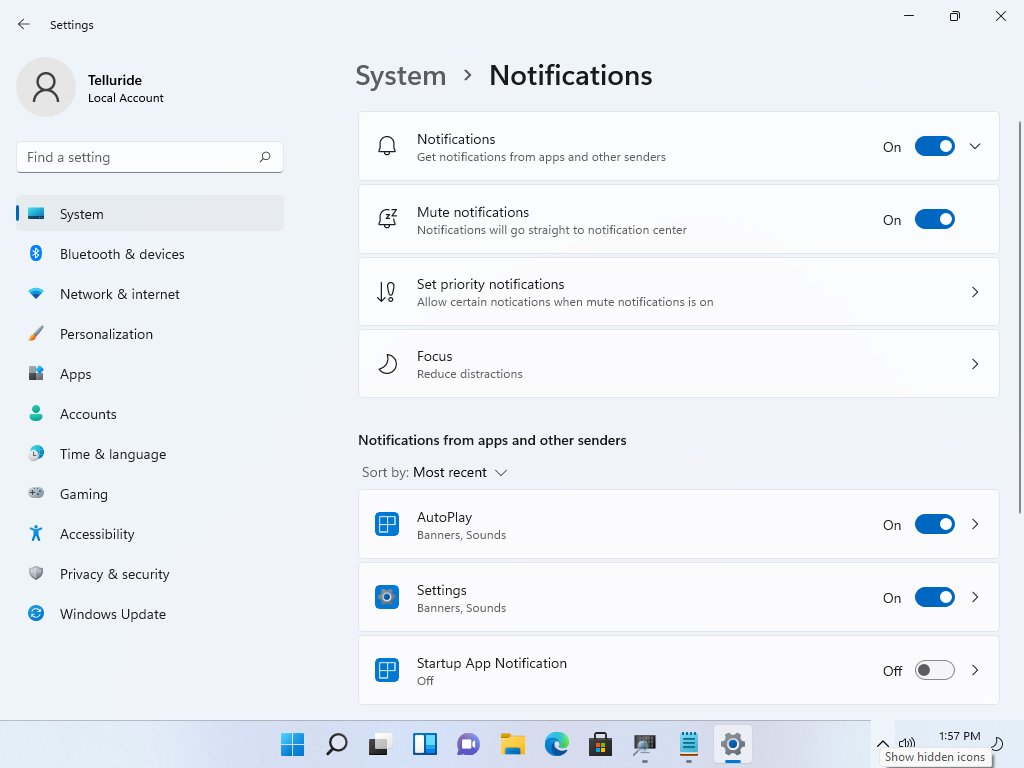 Additionally, Microsoft is renaming "Focus Assist" as "Focus" as the feature has advanced over time and more improvements are expected in the Sun Valley 2 update.
Microsoft is planning to launch Windows 11's major Sun Valley 2 update later this year, and one of the highlights is support for an improved taskbar. Furthermore, Microsoft will include Start menu refinements and other changes that would improve the OS.
The post Windows 11's native Settings app is getting another significant update appeared first on Windows Latest