Windows 11's February 2022 update introduces support for Windows Subsystem for Android outside the company's Insider program. For the Android apps, Microsoft is integrating Amazon's Appstore into the Windows 11's Store, allowing users to easily download and install thousands of mobile apps on desktops.
If you want to run Android apps on your desktop, you'll need a device with at least 8GB of RAM, SSD storage, and a supported processor (Intel, AMD and ARM). You'll also need "Virtual Machine Platform", which is available in Windows 11's Control Panel. Users need to turn on the optional feature for Android apps to work on Windows 11.
According to official documentation, Windows 11 uses Amazon Store for mobile apps and Google's Play Store is not supported. In other words, you won't get access to the huge collection of apps or games you'd usually find in the Google Play Store. However, some developers are exploring support for Play Store on Windows 11.
A hack created by a developer who goes by the name of ADeltaX on Github has been available for months now and it has been made in collaboration with independent developers. Thanks to their efforts, it is possible to get the Play Store to work.
While the process is long and complicated, we tried the hack on our device and we were able to run Play Store without major issues.
A closer look at Play Store for Windows 11
The first step in this process is to make sure virtualization is enabled (which can be done via Control Panel > Programs > Turn Windows features on or off).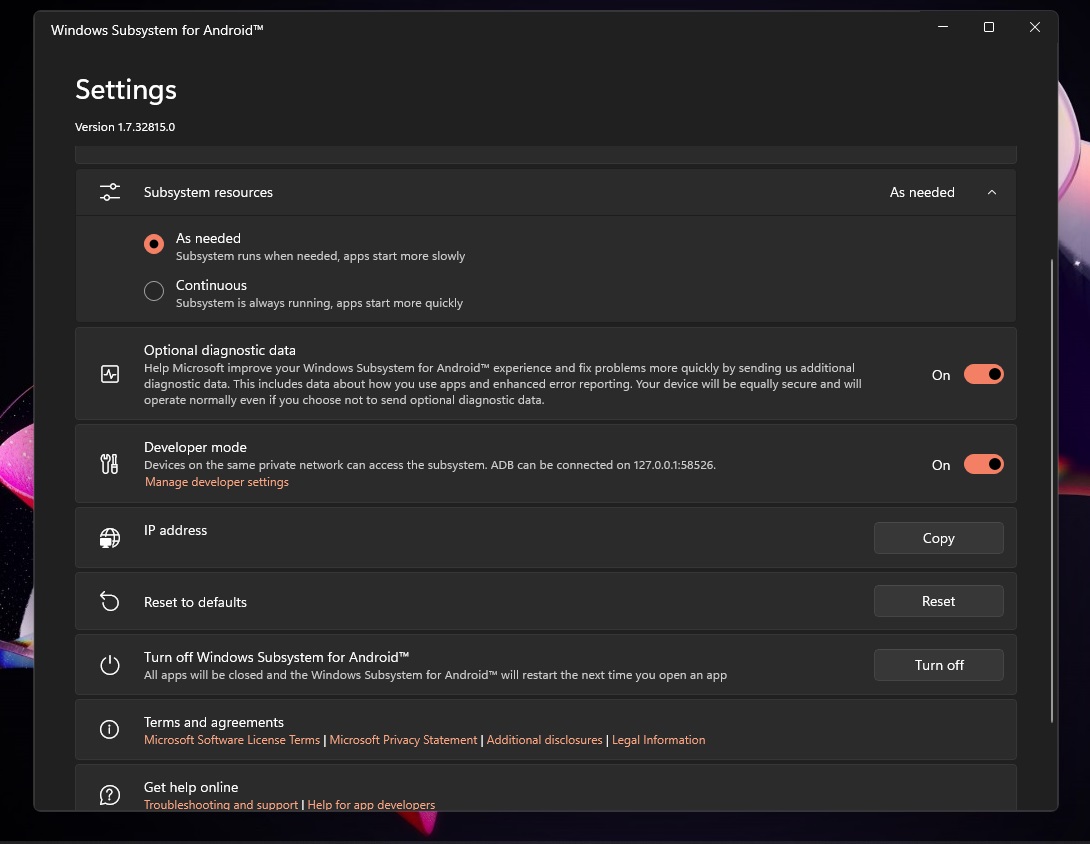 We also need to download Windows Subsystem for Android, enable developer options in Windows 11, and finally use the command line script to bypass restrictions and install the Play Store.
The script allows users to open and install apps from downloaded APK files, which also makes Play Store a reality.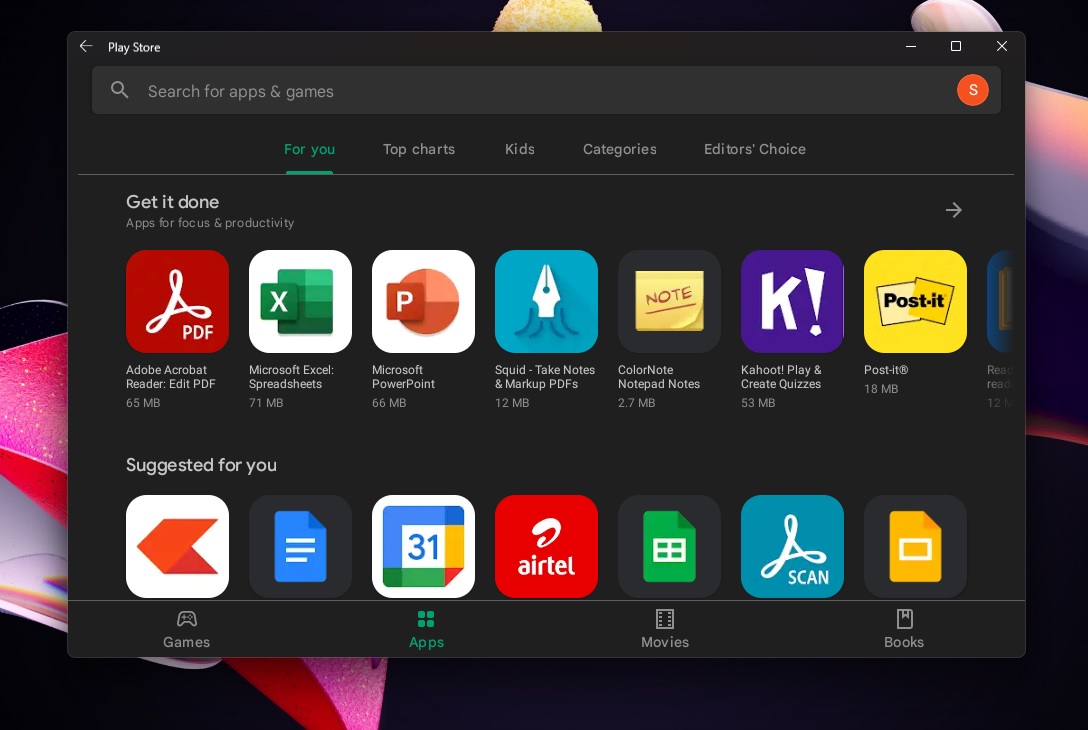 Windows 11's Subsystem for Android isn't the fastest emulation/virtualization technology in the industry, but it is able to run Play Store smoothly. You might be able to make it marginally faster by upgrading the memory of your device to at least 16GB. In case you use HDD, make sure you install the Android subsystem on an SSD drive.
After the WSA restarts during the initial installation process, you'll see the Google Play Store logo within the loading screen of Windows Subsystem for Android. Sign in with your Google account and you'll have a functional Play Store, just like on any mobile device.
In our tests, we downloaded Play services dependent apps like Google Docs and YouTube, and they worked without any issues.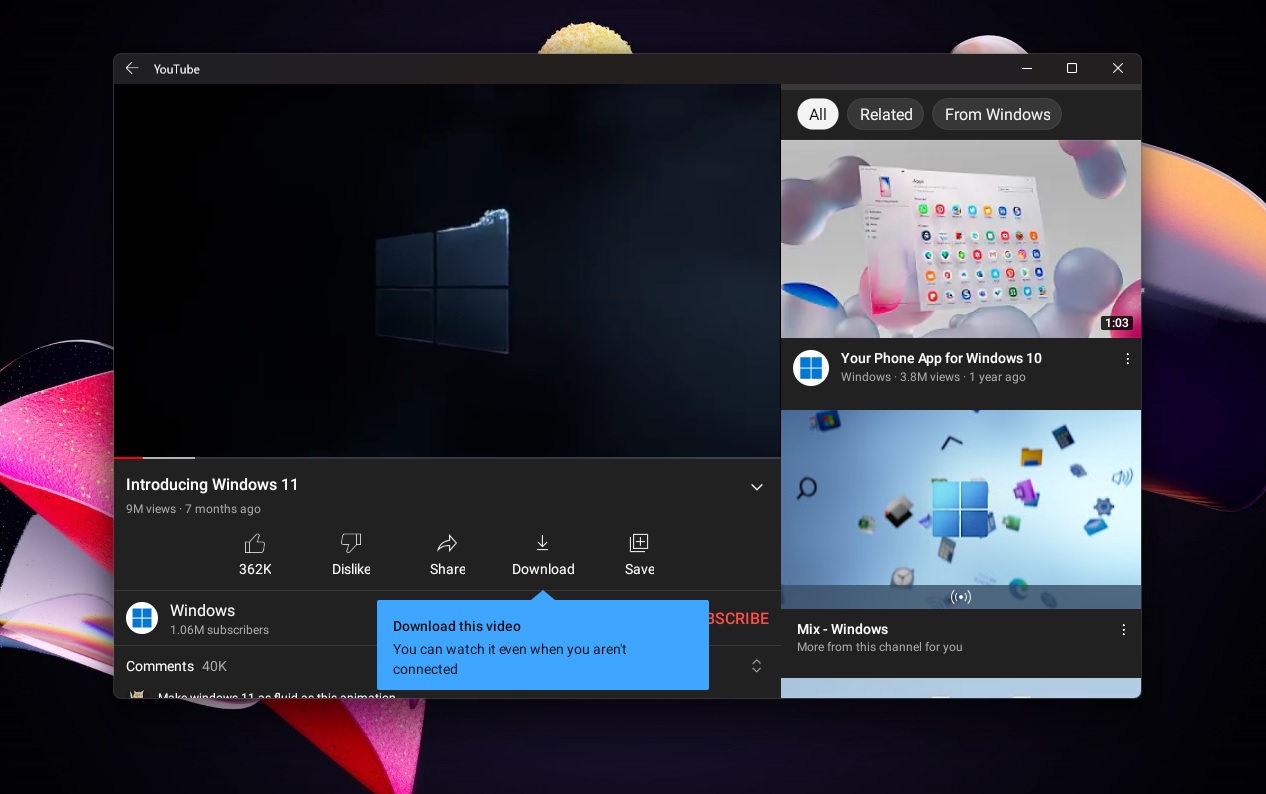 Any other app you can't find in the Amazon Appstore is available on Windows 11 via Play Store port.
Sometimes, you may experience problems when trying to run Play Store apps on Windows 11, but developers have confirmed the services will automatically update themselves in the background to ensure better compatibility with Google's store.
Play Store port for Windows 11 is still in the early stage of development, so it's better to wait for a more straightforward approach instead of trying this project now.
The post Windows 11: Hands on with Google Play Store for Android, running via WSA appeared first on Windows Latest